Bonzer Classic R Can Opener - 16 Inch Shaft
Don't have an account?
Creating an account has many benefits: check out faster, keep more than one address, track orders and more.
Bonzer Classic R Can Opener - 16 Inch Shaft
Discover unmatched efficiency and durability with the Bonzer Classic R Can Opener. Its strong build effortlessly opens cans using a tough blade and wheel. The removable blade carrier and lifetime warranty ensure lasting reliability, elevating your culinary journey.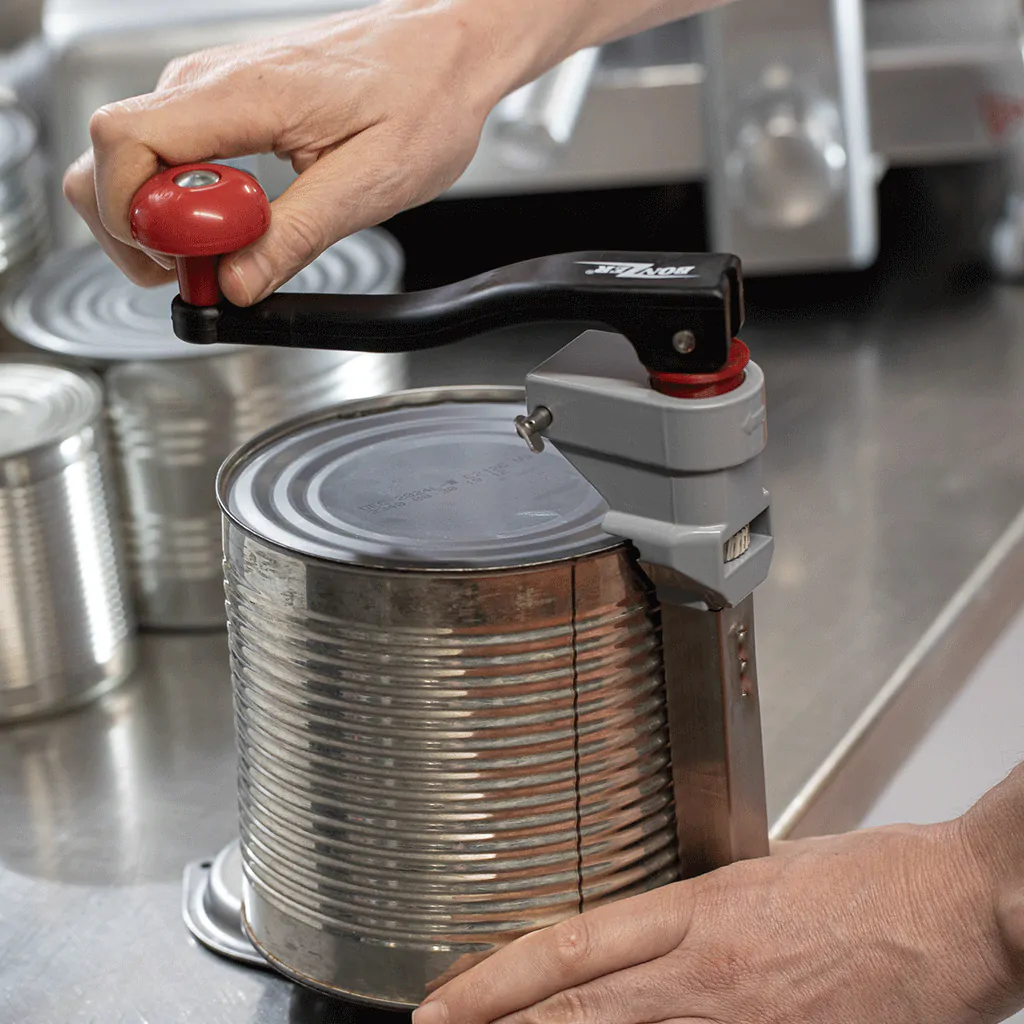 Up To 10 Cans Per Day
We manufacture a range of can openers for different-sized operations. As a guide, we recommend this can opener be used to open up to 10 cans per day. Of course, it can be used more regularly but we would recommend a larger model for improved user experience and durability of the blade and wheel.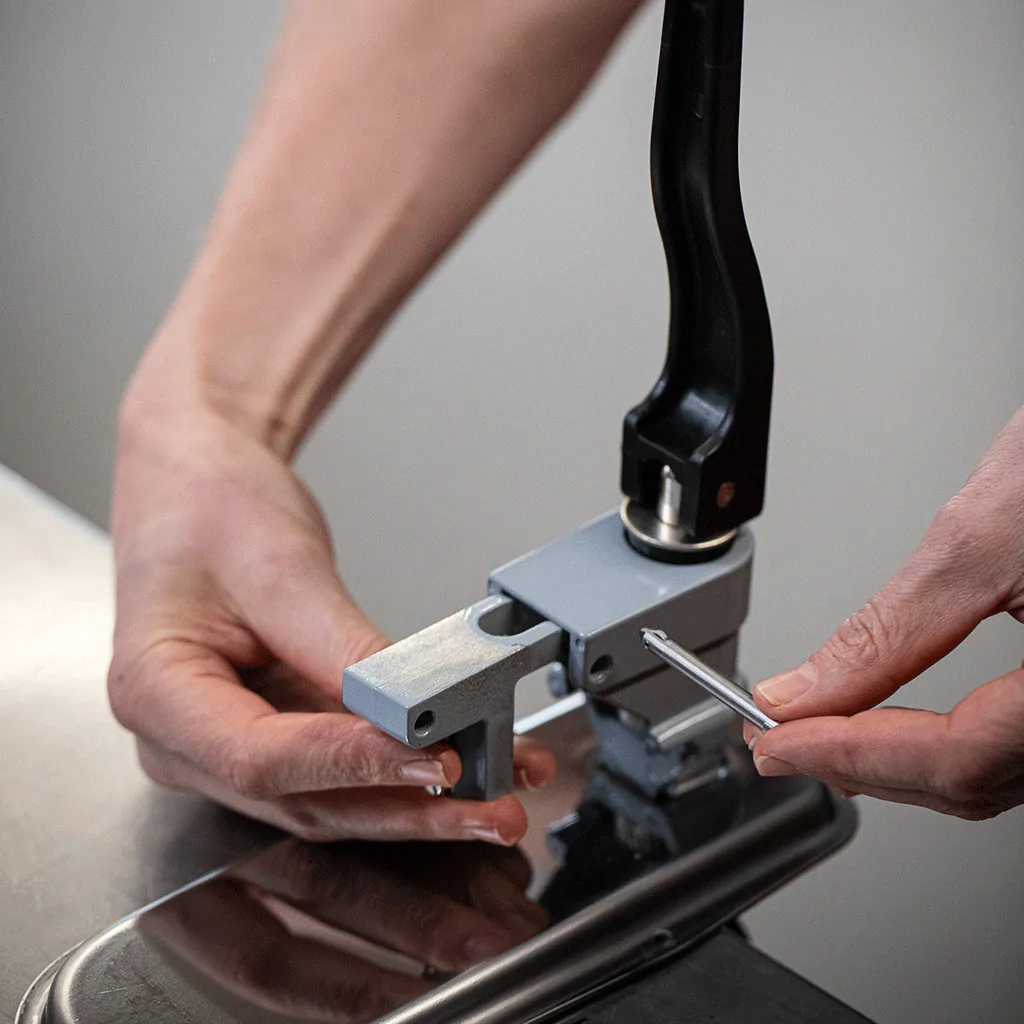 Easy Clean Removable Blade
The easy-to-remove blade carrier sets this can opener apart from the competition. Simply remove the holding pin and the blade carrier is released for easy cleaning between uses. Often targeted by health and safety a clean blade is essential for maintaining food hygiene standards.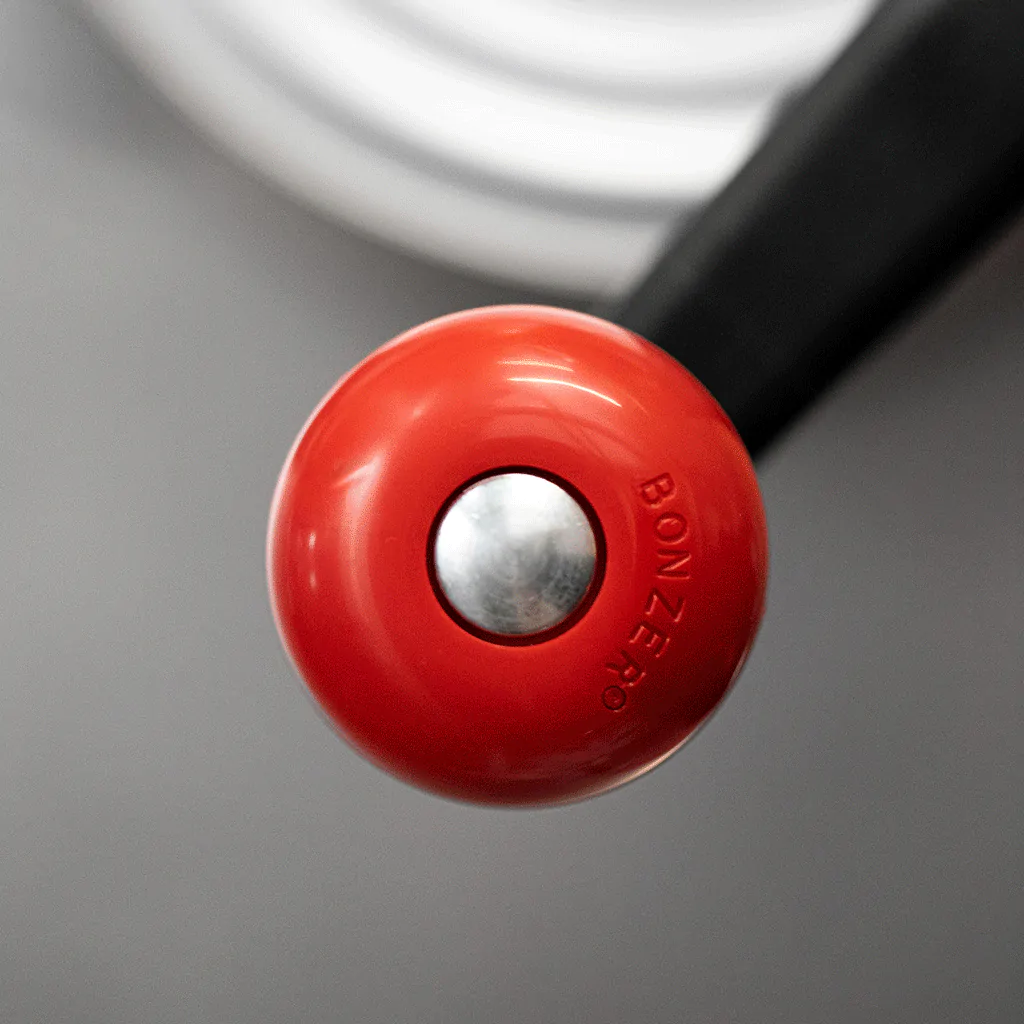 The Bonzer Red Knob
Imitation is the greatest form of flattery. We're proud that the Bonzer has been copied but we remain confident that Bonzer can openers are the best tool for the job. Excellent durability, easy cleaning and a perfect clean cut sets ours apart. Look out for the Red Bonzer Knob!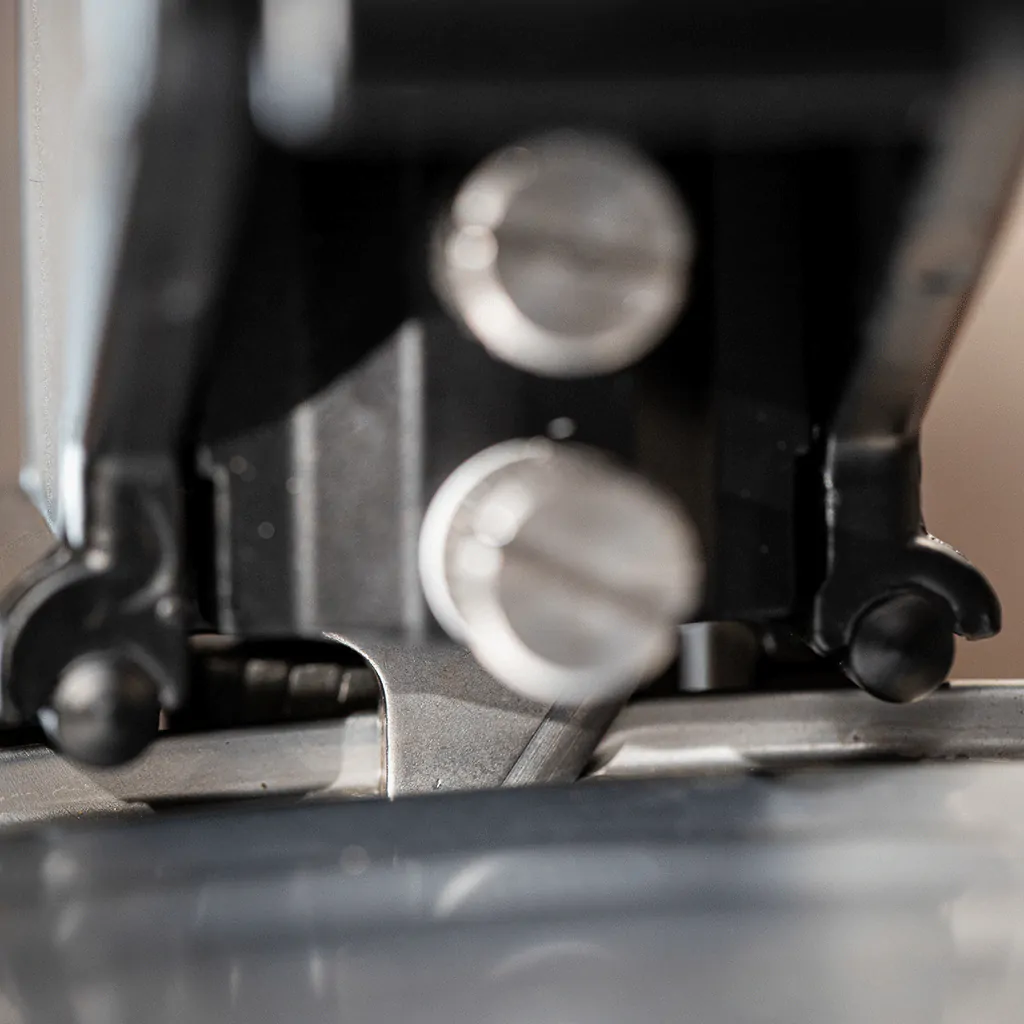 Clean Cut
The blade of a Bonzer Can Opener isn't sharp - therefore, it produces a clean, safe cut in which you can run your finger around without fear of slicing. This has the added benefit of releasing no metal swarf which could end up in the food.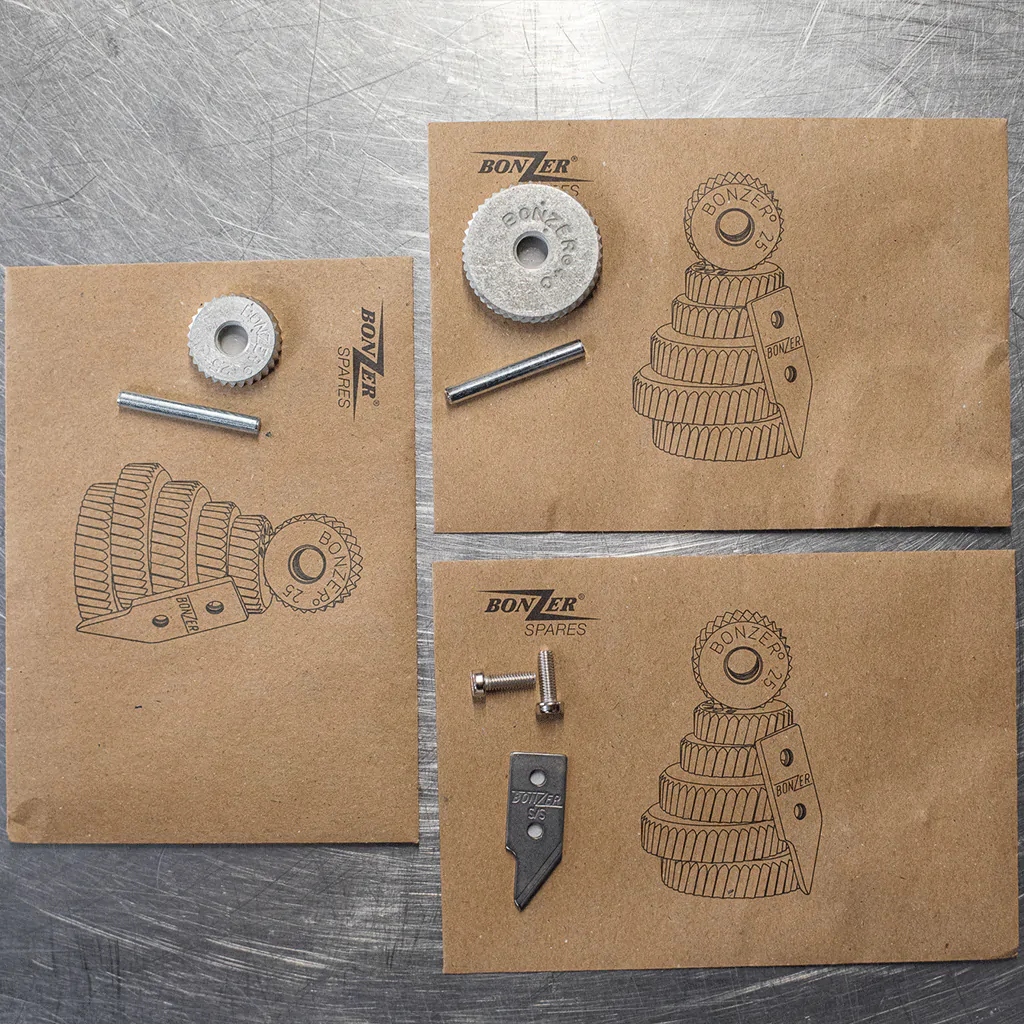 Easy Maintenance & Spares
We offer a full array of spares for each can opener. Wheels and blades need replacing and will gradually wear with use. We've made it quick and easy to replace the blade and wheel so your can opener can work as well as the day you bought it. Find spares here.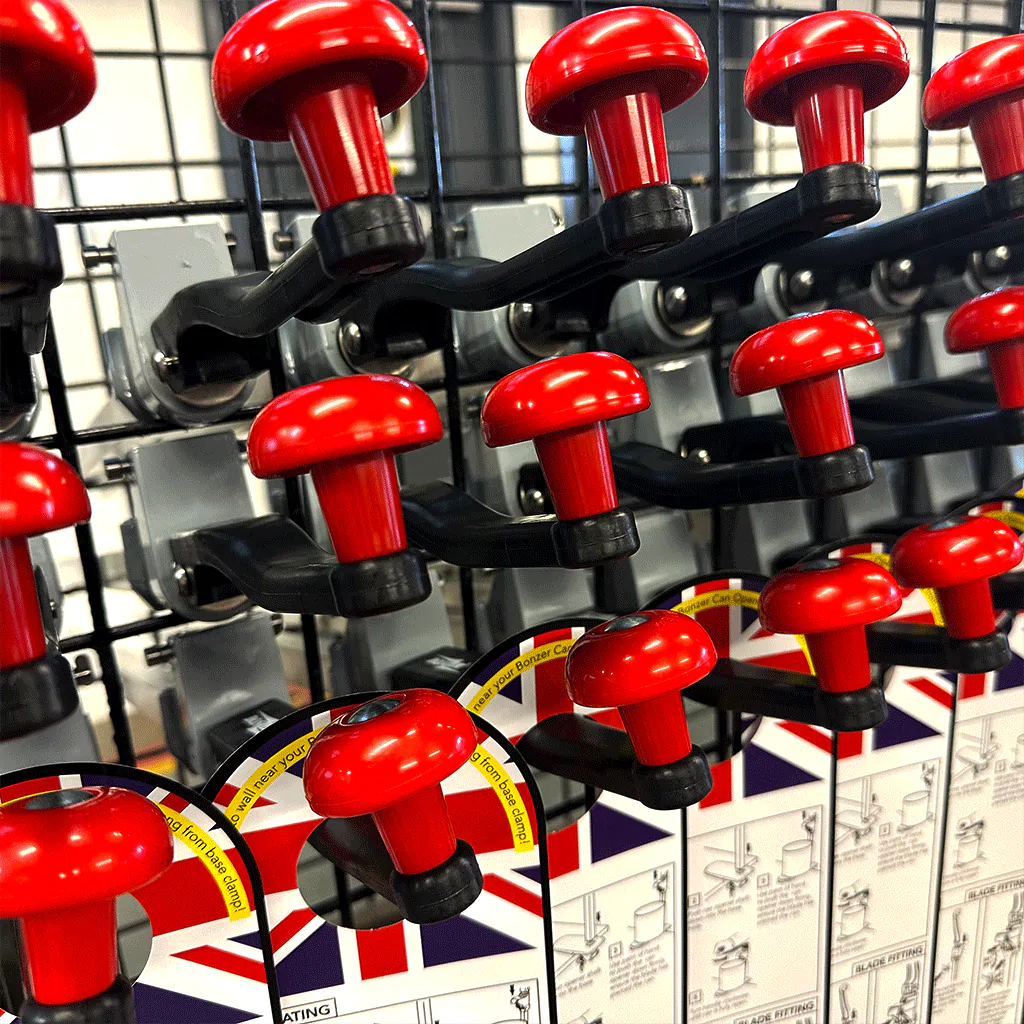 Made in East Sussex, UK.
We manufacture the Bonzer Can Opener in our Uckfield factory so have full control of the process and quality. Parts procured from UK suppliers make the Bonzer Can Openers a sustainable solution.





Product Care
All we ask is that you keep the can opener clean and regularly change the blade and wheel. Blades and wheels are available on the website. We recommend these are changed every 3 months with constant use. Every other part of the product is made to last and shouldn't need replacing.
Litetime Warranty
We're so confident in our product we offer a lifetime warranty with product registration. All you need to do is keep replacing the wheel and blade for trouble-free can opening for years! Buy quality and you won't need to replace this can opener.

Find out more here.
Operating Your Can Opener
Specifications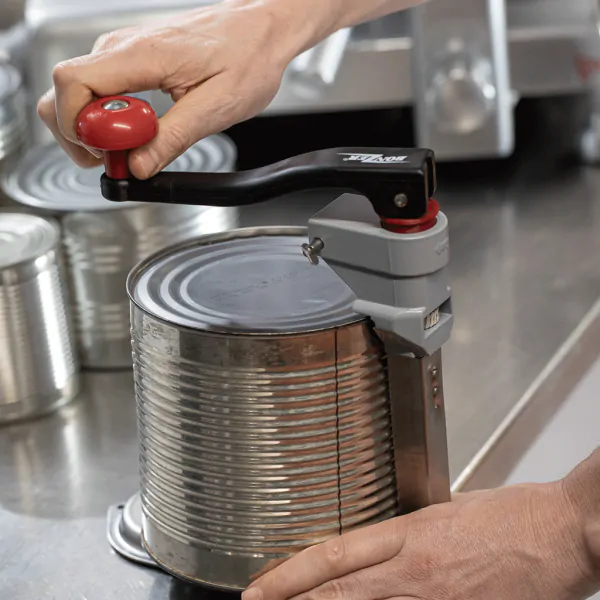 Brand Name

Bonzer

Product Group

Can Opener

Collar Colour

Grey

Shaft Length (Inch)

16

Usage (Cans Per Day)

Up to 10

Blade Material

Hardened Steel

Wheel Size (mm)

25

NSF Certified

No