Dynamic Master Combi 410 -mixer + whisk attachme - UK Plug
Don't have an account?
Creating an account has many benefits: check out faster, keep more than one address, track orders and more.
Dynamic Master Combi 410 -mixer + whisk attachme - UK Plug
Dynamic Master Combi 410 includes 600W motor block, 410mm stick blender shaft and whisk attachment. This robust stick blender from Dynamic can process large quantities of food in no time thanks to its 600W motor and 410mm shaft length which can blend up to 100 litres at one time.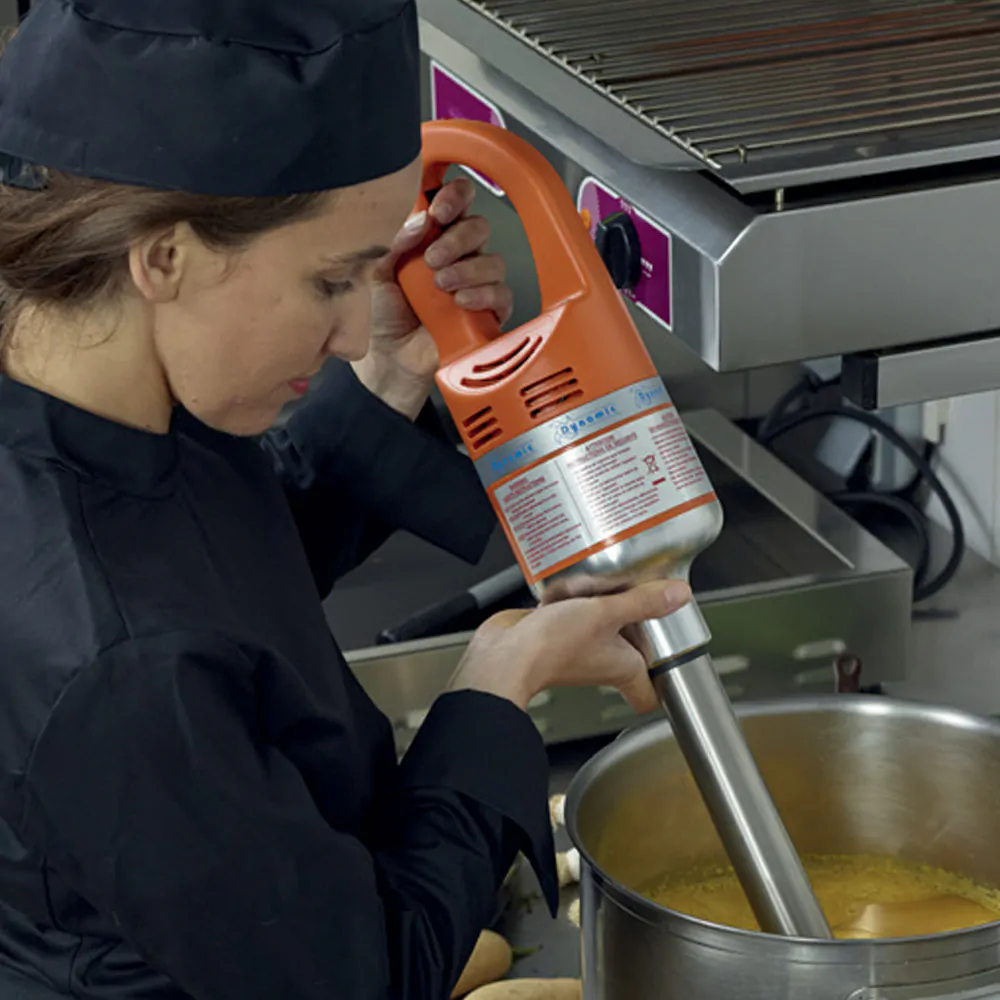 New Motor Technology
Designed for larger operations that have large quantities to work through. This mixer is designed to work for extended periods and is made to be comfortable for the user.
Easy to use with a single speed of 10,500 rpm.
Sturdy, powerful and quiet to use. Complete with safety switch.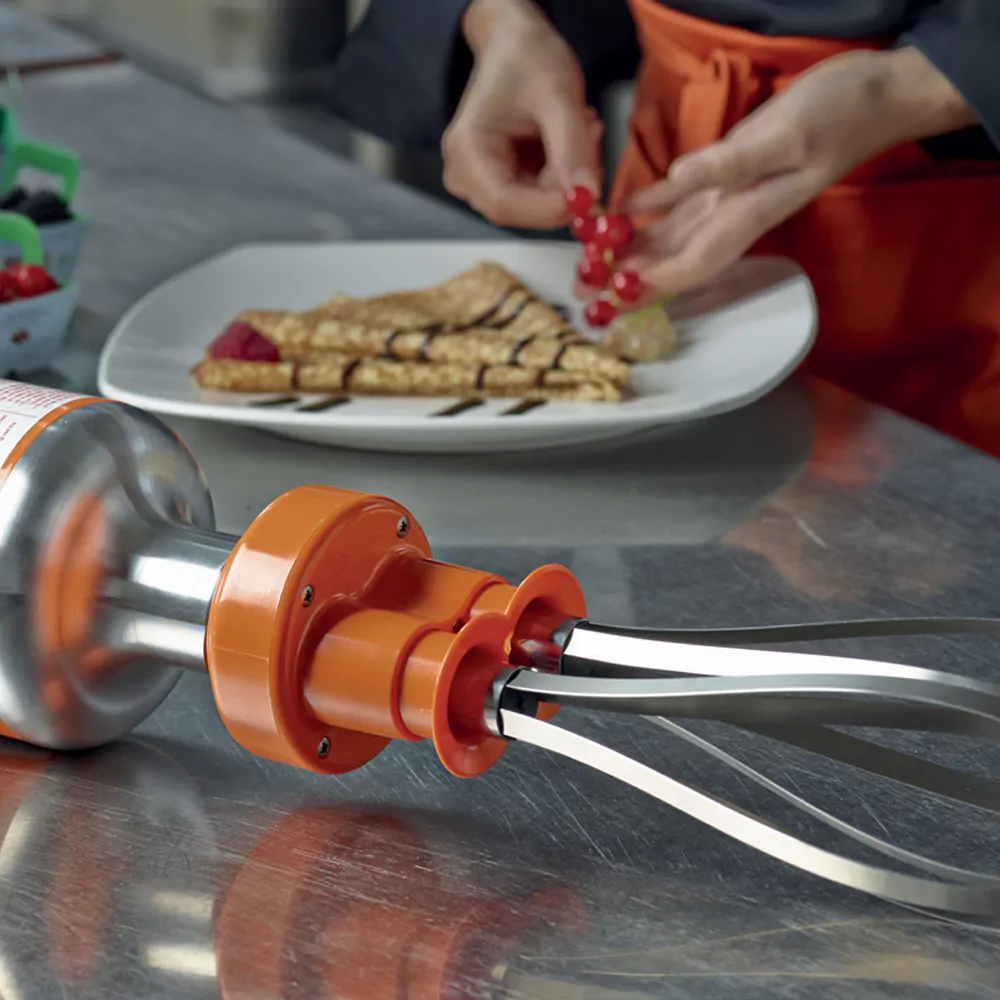 Built For Professionals.
Ideal for larger operations looking to prepare 40 - 100L.
Full stainless steel shaft and guard for perfect hygiene.
A titanium-plated blade that's also easy to remove for cleaning or replacement.
The Dynamic blenders are built with a working environment in mind and they ensure they are as quiet as possible and comfortable to use.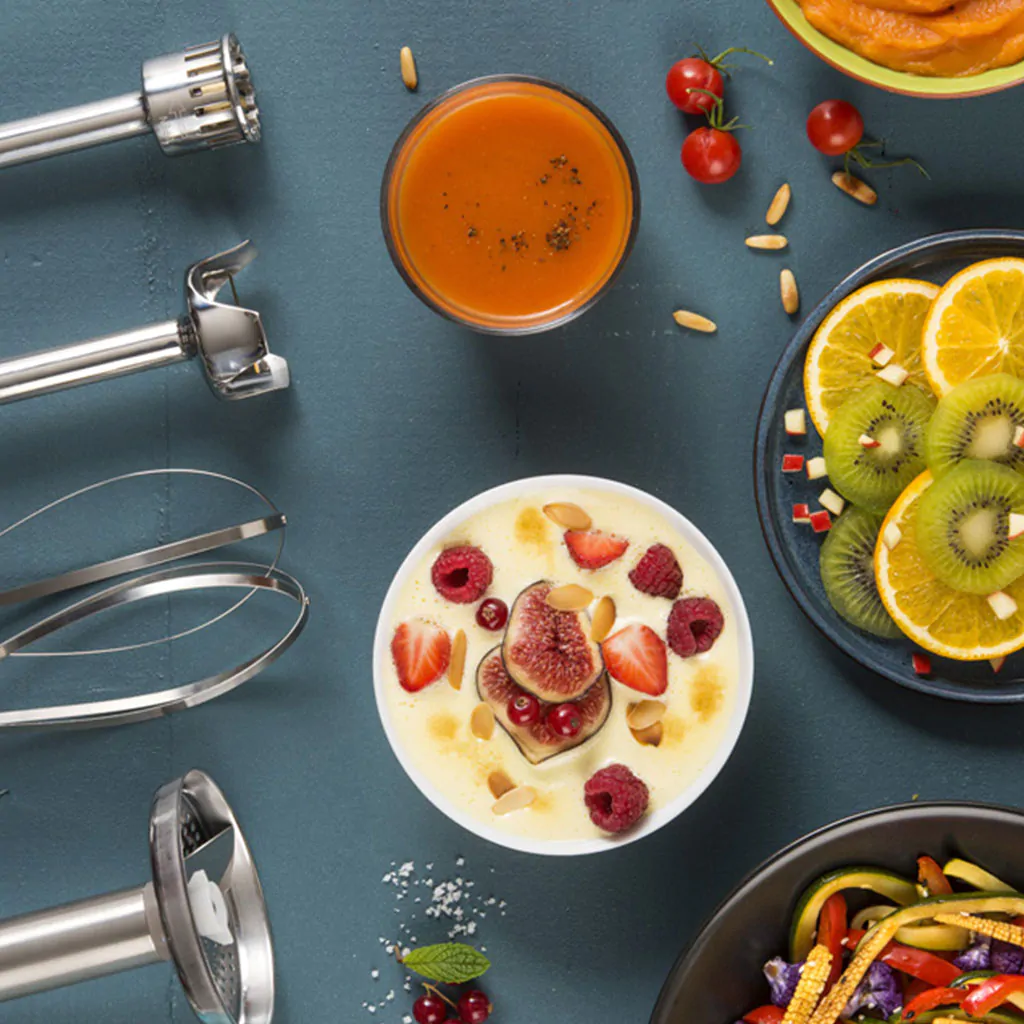 Multiple Attachments Available
Mixer (Included) : Indispensable for the preparation of soups, salad dressings, gravies, sauces, mayonnaise, refried beans and many other applications.
Blender tool : It allows to crush, mix and smooth excellent soups, sauces, fruit creams directly in the pots. In just 3 minutes you get a smooth and perfect texture.
Whisks (Included) : To prepare batters, creams and mousselines easily.
Ricer tool : Perfect to realize purees or smooth vegetable creams, compotes...
Cutter : It allows to crush, mix, chop vegetables, garlic, onions, herbs, parsley, nuts, almonds, meats, Parmesan, etc





Product Care
Detachable accessories for easy cleaning. Clean the accessories by passing them under the faucet.
Wash the motor block with a sponge or with a slightly damp cloth.
Never clean this machine with water jet spray or in the dishwasher.
Warranty & Repairs
We offer a 1-year manufacturer warranty.
We can repair your Dynamic Stick Blender at our East Sussex factory - Contact Us directly to arrange this.
Specifications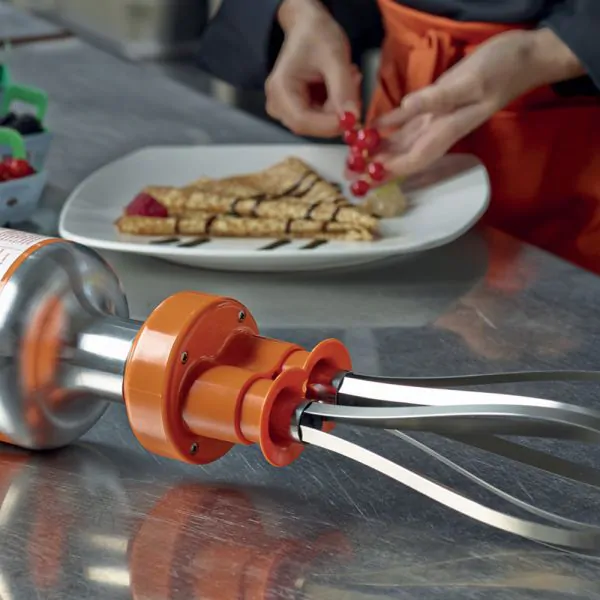 Brand Name

Dynamic

Product Group

Stick Blender

Primary Material

Stainless Steel

Colour

Orange

Power (Max Watts)

600

Capacity (L)

100

Maximum Speed (RPM)

10500