Dynamic Master MX91-410 Stick Blender - UK Plug
Don't have an account?
Creating an account has many benefits: check out faster, keep more than one address, track orders and more.
Dynamic Master MX91-410 Stick Blender - UK Plug
The Dynamic MX-91 is a firm favourite in kitchens with the capacity to blend up 100 litres with ease. Suitable for all kitchen and cuisine types, the MX-91 can be found in curry houses, hospitals, schools, care homes and any other establishment that processes large batches.
New Motor Technology
Designed for larger operations that have large quantities to work through. This mixer is designed to work for extended periods and made to be comfortable for the user.
Easy to use with a single speed of 10,500 rpm.
Sturdy, powerful and quiet to use. Complete with safety switch.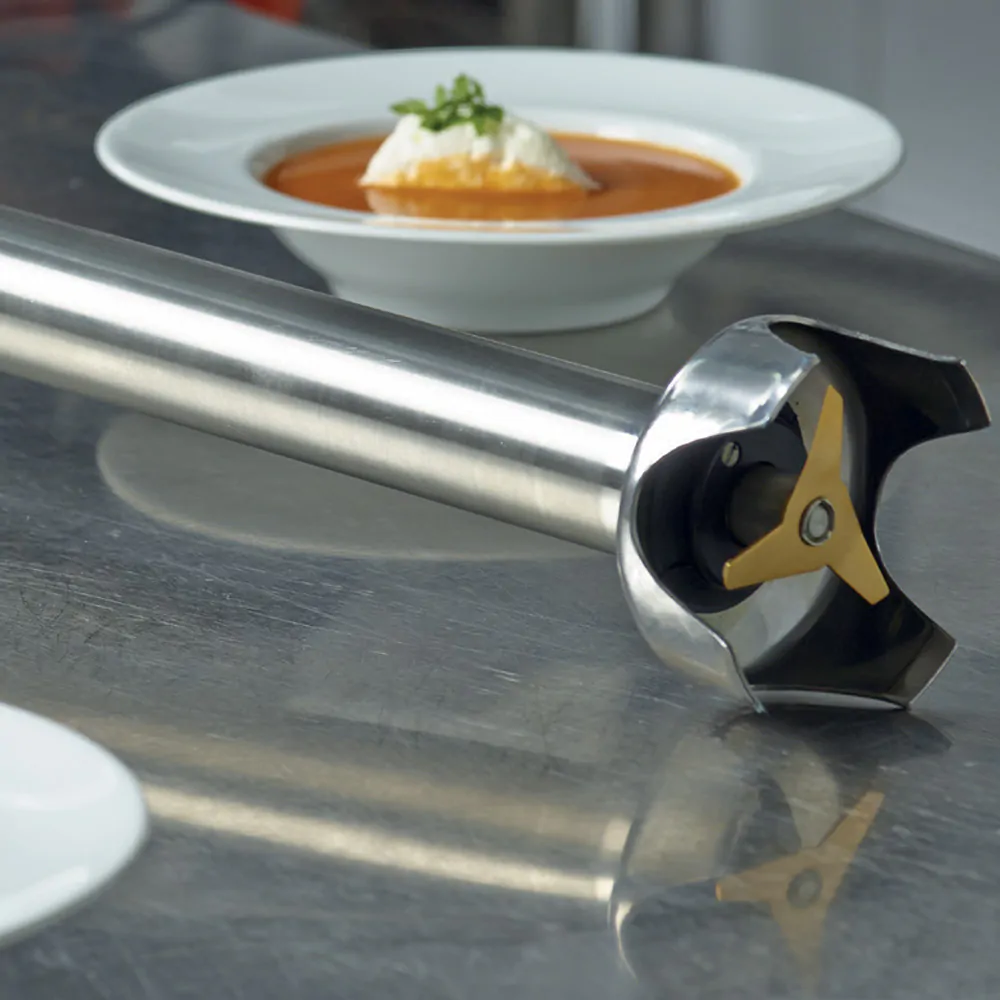 Built For Professionals.
Ideal for larger operations looking to prepare 40 - 100L.
Full stainless steel shaft and guard for perfect hygiene.
Titanium-plated blade that's also easy to remove for cleaning or replacement.
They Dynamix blenders are built with the working environment in mind and they ensure they are as quiet as possible and comfortable to use.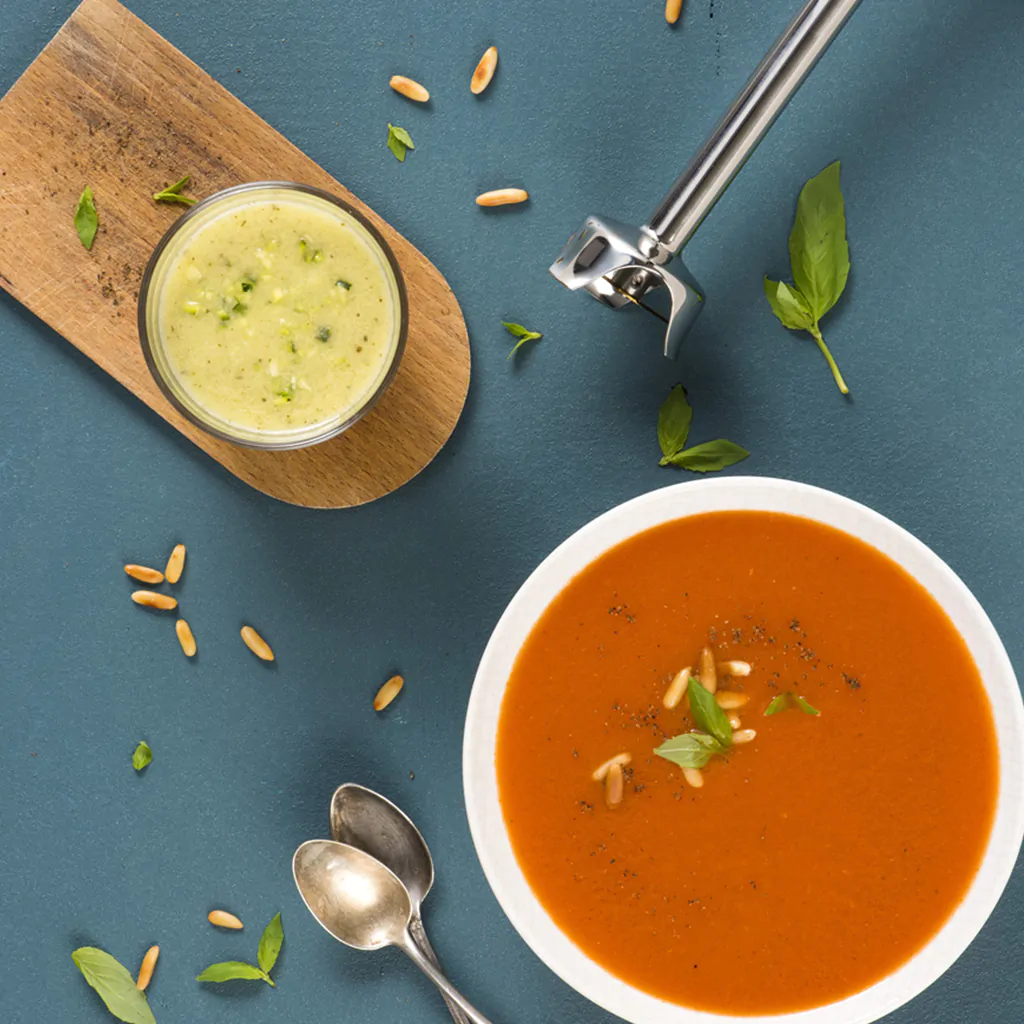 Non Detatchable Shaft Advantages
Monoblock or non-detachable shaft blenders have many advantages with fewer moving parts involved.
Higher durability - there is less to go wrong.
Quieter - with fewer moving parts comes a far lower volume.
Less Vibration - the user will experience less vibration and more comfortable use.




Product Care
Clean the outside of the tube and the blade protector by passing it under the faucet. Beware of splashing that could penetrate through the engine's ventilation slots and damage it. Put the tube with the blade protector in clear water and start the machine for 3 seconds or more to clean the inside of the blade protector. Wash the motor block with a sponge or with a slightly damp cloth. Never clean this machine with a water jet spray or in the dishwasher.
Warranty & Repairs
We offer a 1-year manufacturer warranty.
We can repair your Dynamic Stick Blender at our East Sussex factory - Contact Us directly to arrange this.
Specifications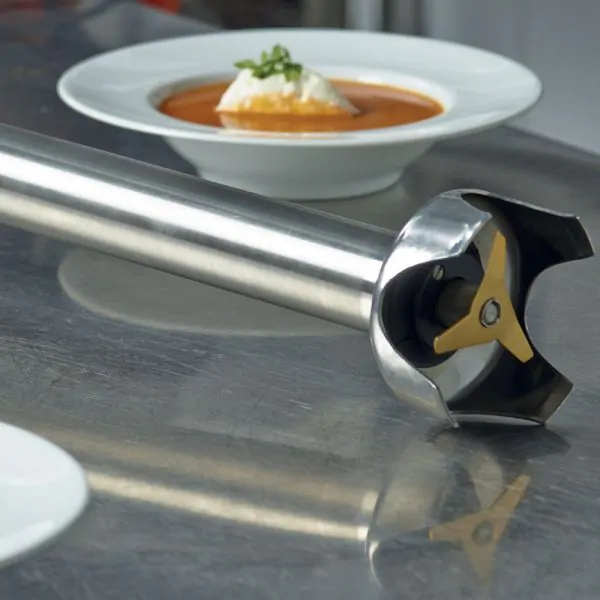 Brand Name

Dynamic

Product Group

Stick Blender

Primary Material

Stainless Steel

Colour

Orange

Power (Max Watts)

600

Capacity (L)

100

Maximum Speed (RPM)

10500