Excalibur 9 Tray Dehydrator - with timer
Don't have an account?
Creating an account has many benefits: check out faster, keep more than one address, track orders and more.
Excalibur 9 Tray Dehydrator - with timer
The Excalibur 9 Tray Dehydrator with Timer is the perfect way to dehydrate fruits, vegetables, meats, and more. With 15 square feet of drying space, you can dehydrate enough food for your entire family or even to sell at farmers markets. The adjustable thermostat allows you to control the drying temperature, and the 26-hour timer lets you set it and forget it. The solid door keeps in heat and humidity, so your food dries evenly. And the included Guide to Dehydration will teach you everything you need to know about dehydrating food.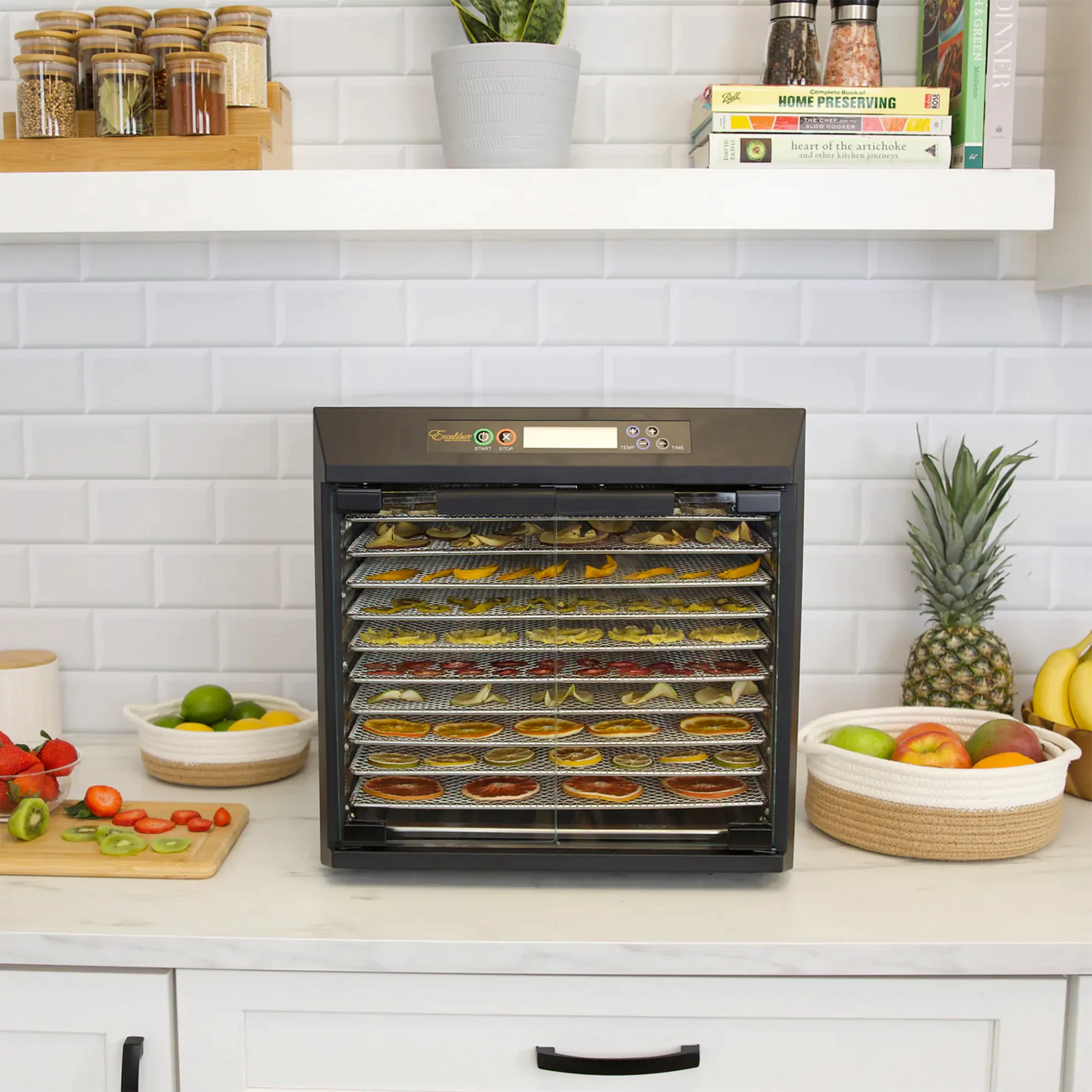 Large drying area - 16 sqft!
Dehydrate large quantities of healthy food. The 10 tray is the largest in the range and offers 16 sqft of drying space.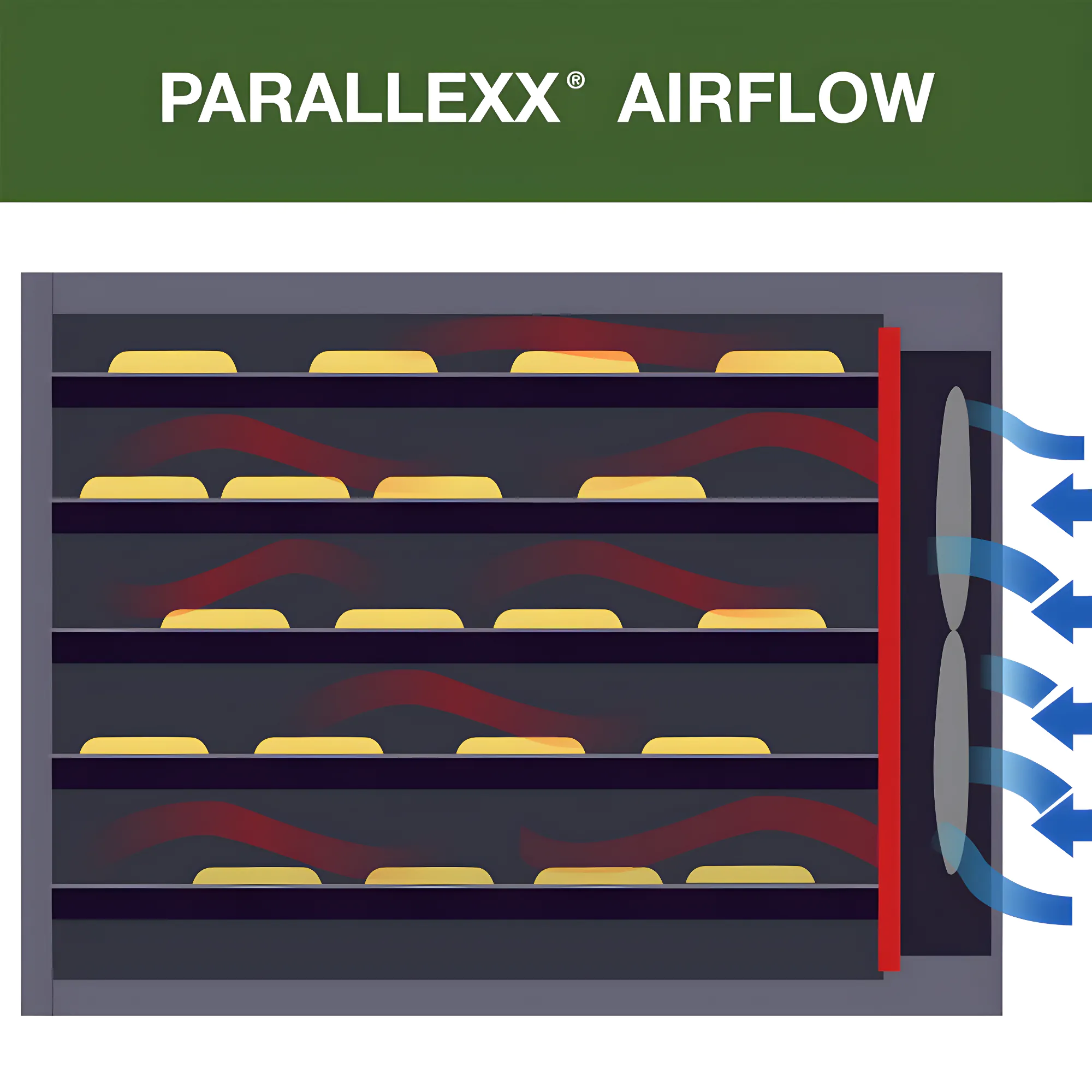 Parallex® Horizontal Air Flow
Even, consistent drying. This model has 2 independent thermometers to presicely control the temperature.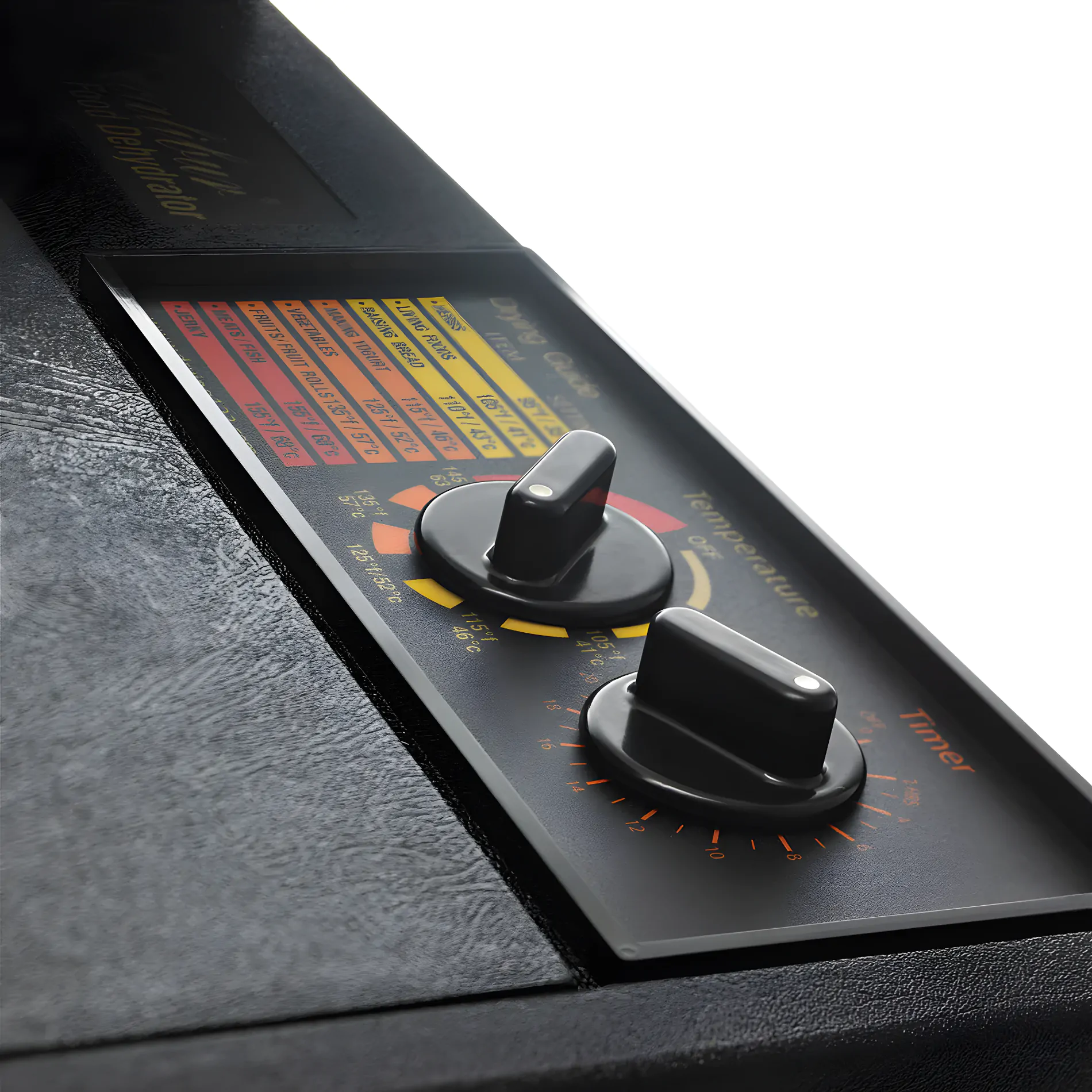 48 Hour Timer
The digital controller offers up to 48 hour drying time. It has the capability of setting the temperature by 1 degree increments between 105 and 165°F.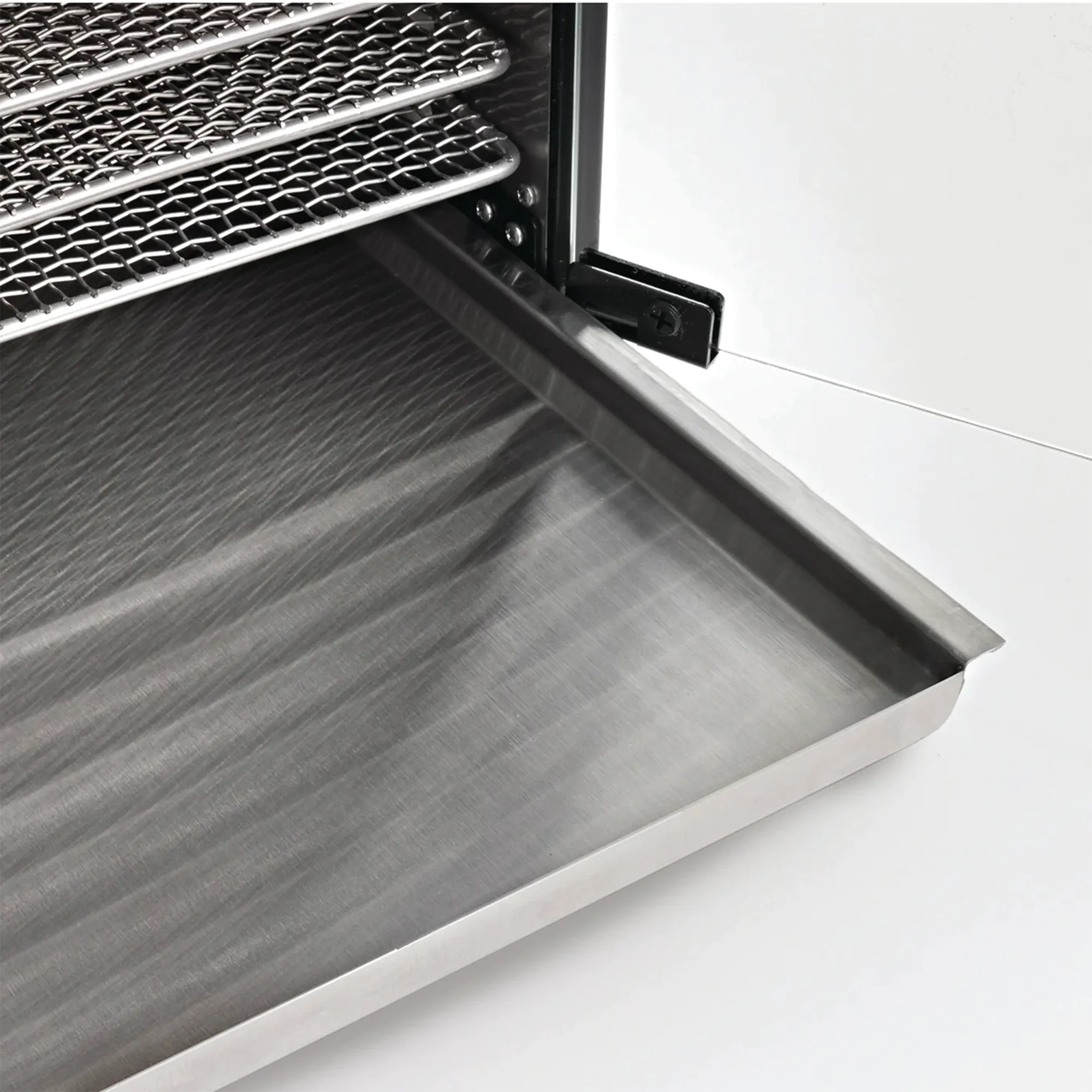 Easy Clean Drip Tray
Keep the bottom of the dehydrator clean with the easy-to-clean drip tray. Simple to remove, it can be washed by hand or in the dishwasher.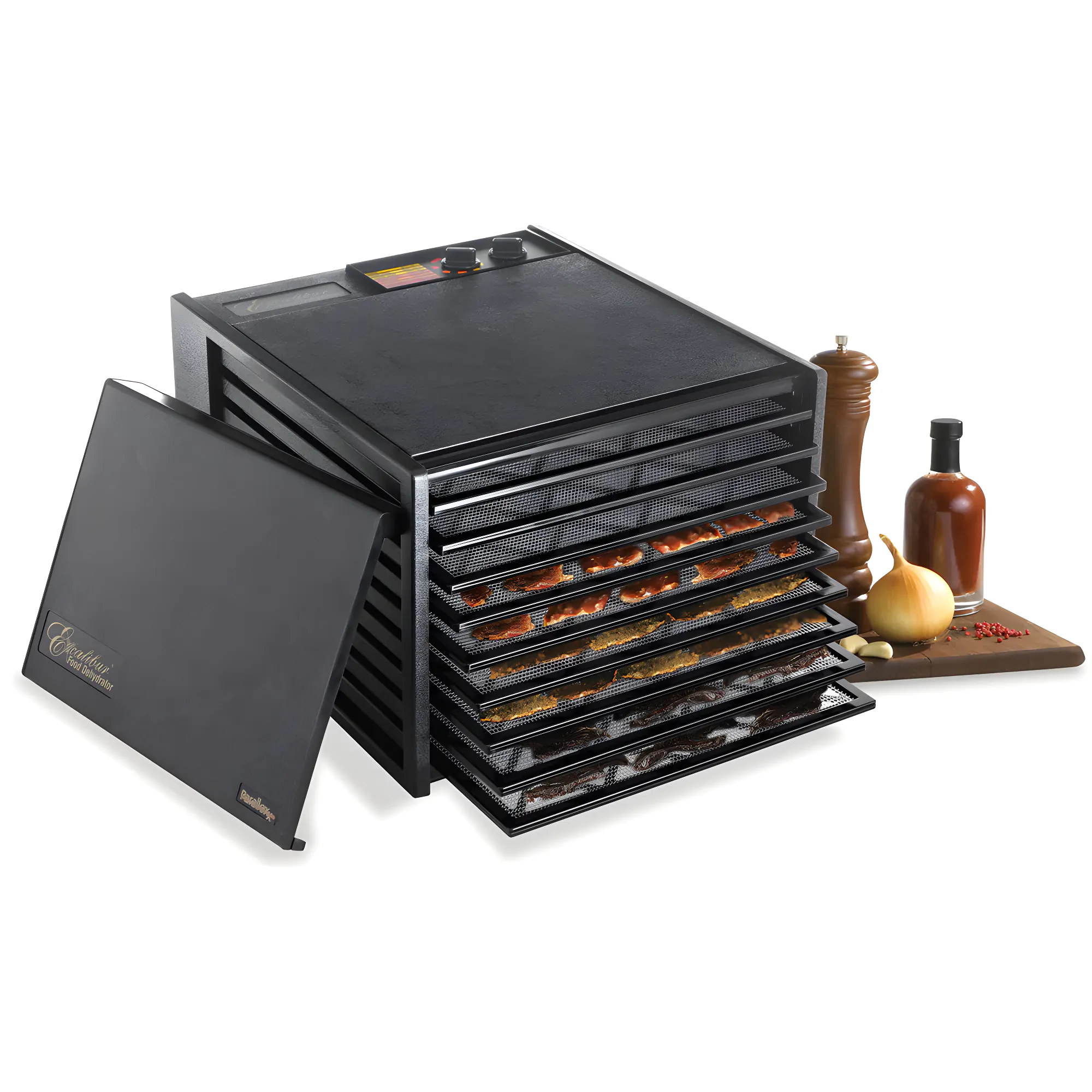 Easy View Glass Doors
Simple to check on produce with clear glass double doors offering a premium feel.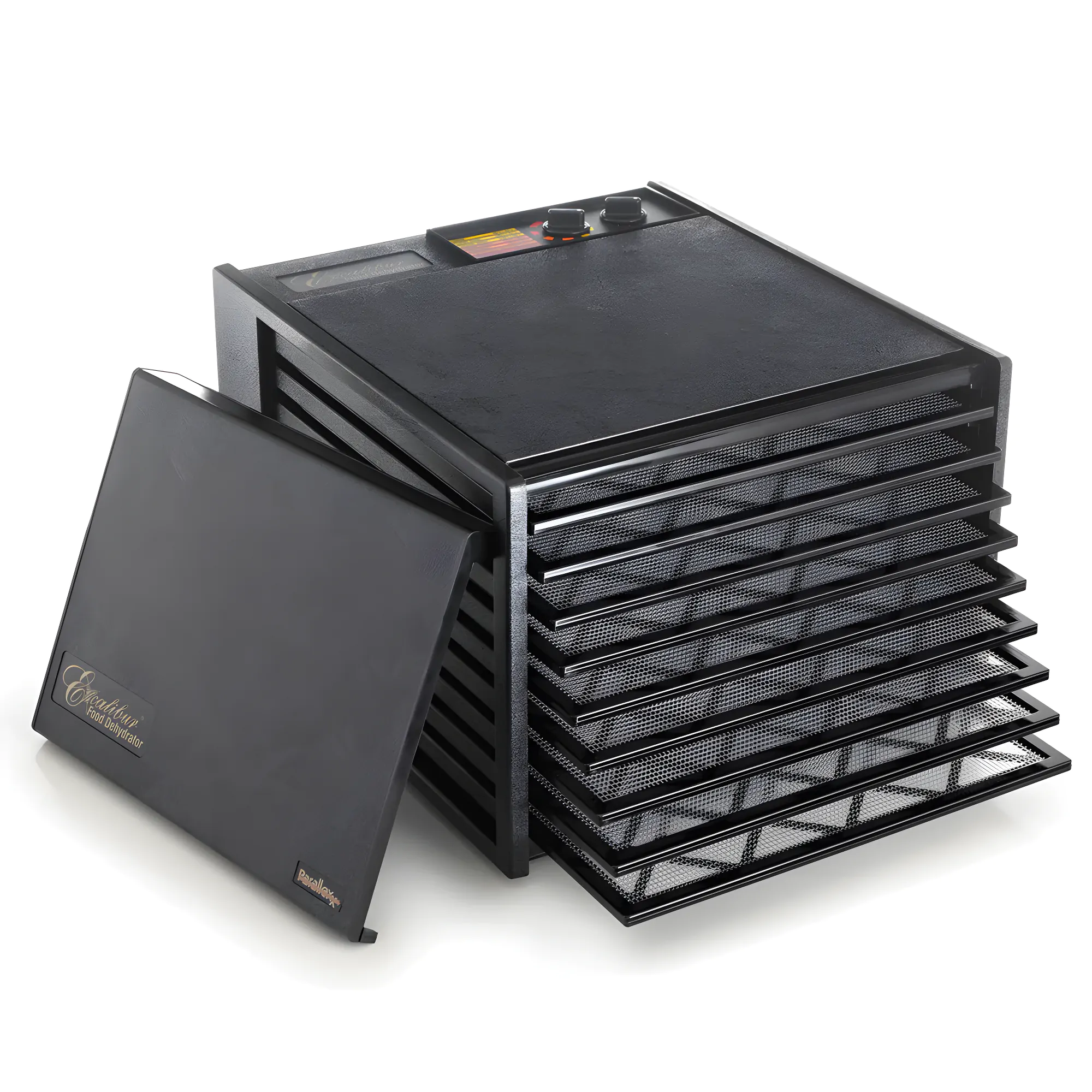 Easy To Clean
Full stainless steel construction makes this model even easier to keep sparkling clean.











Product Care
Ensure product is unplugged before cleaning. Shelves and drip tray can be hand washed or placed in the dishwasher. Inside of the machine should be washed with warm soapy water.
Warranty
We offer a 1-year product warranty on all dehydrators.
Specifications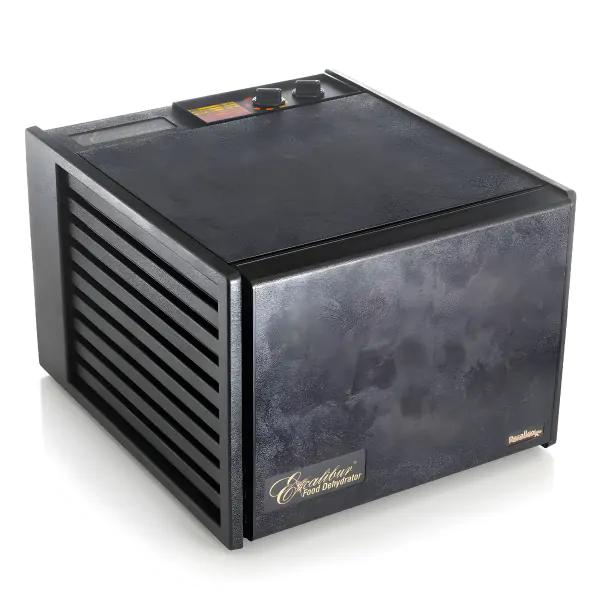 Brand Name

Excalibur

Product Group

Dehydrator

Primary Material

Plastic

Colour

Black

Power (Max Watts)

600
Interested in these?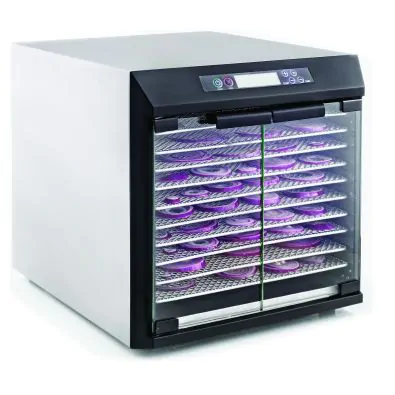 Excalibur 10 Tray Digital Dehydrator - UK Plug
The Excalibur 10 Tray Digital Dehydrator is the perfect appliance for anyone who wants to make healthy, delicious food at home. With its spacious 16 square foot capacity, you can dehydrate large batches of food at once, making it ideal for families or anyone who enjoys cooking in bulk. The digital controls allow you to set the temperature and time for each batch, so you can get the perfect results every time. And the stainless steel trays are easy to clean, so cleanup is a breeze.