How a thermal blender can benefit your baking.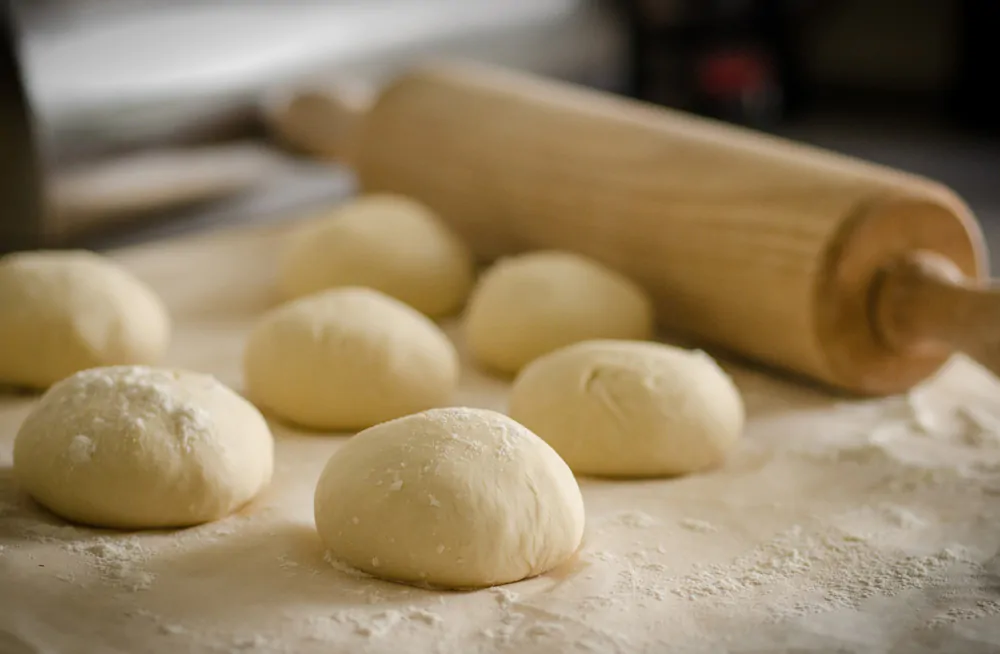 While baking has exploded in popularity in recent years thanks to the Great British Bake Off, it's a hobby that's been woven into the fabric of British culture for centuries.
Baking in English homes is a recent development, with commercial ovens only becoming available to the working class in the 1850s. However, before that, bakers would heat up their coal ovens to create the best pastries for Tudor court parties and the Georgian's large social events.
Luckily, there's no need to use a coal oven today. Instead, a heated blender will do the trick, and it will do it more efficiently. Perfect for aspiring chefs and already-established professionals alike, this device is sure to be one that you use for all your kitchen endeavours. Read on to learn how you can improve your creativity while baking with dynamic food preparation using a heated blender!
What Is a Heated Blender?
A heated blender, also known as a thermal mixer, is basically exactly what it sounds like. Our thermal mixer, the HotmixPRO Gastro, has a heater element incorporated under the removable jug.
All of the ingredients can be put into the bowl, and the expected result can be achieved easily thanks to the ultra-precise temperature control. HotmixPRO will mix the contents of the bowl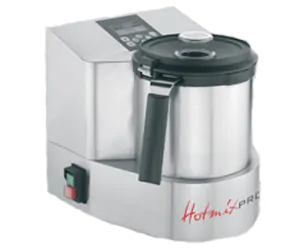 steadily and uniformly, at the selected speed and temperature, so that exact preparation is guaranteed every time. This programmable recipe memory dramatically decreases the risk of human error during the most complex of preparations, thus saving time and improving workflow within the kitchen.
While useful in the homes of aspiring chefs, thermal mixers tend to be popular primarily for those who make a living off baking. Whether you work in a restaurant or are opening your own bakery, a heated blender is sure to boost your productivity.
How Does It Work?
With its 1500W durable motor, speeds up to 12'500 rpm, and the ability to heat to 190°C with degree-by-degree temperature control, HotmixPRO Gastro is suitable for almost every recipe, including creams, jams, sauces, doughs, and reductions. By eliminating the many transitional steps which are typically necessary when preparing recipes that require constant attention and repeated intervention, a successful outcome is guaranteed every time HotmixPRO Gastro is used in the kitchen.
If you've any more questions about heated blenders, you're in luck- we have the answers. You can contact us and ask us any questions you may have about this nifty kitchen device. We'll get back to you shortly so that you can begin baking with love as soon as possible.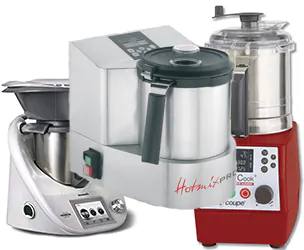 Thermal Mixer Comparison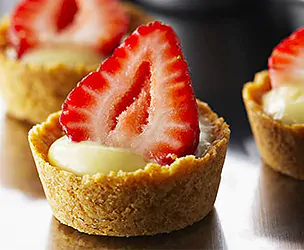 CREATE MORE THAN JUST SOUPS WITH HOTMIXPRO GASTRO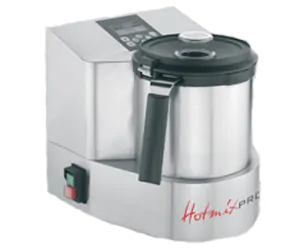 Mitchell & Cooper secure HotmixPRO distribution rights
Recipes to Indulge Your Creativity
Now you know why purchasing a HotmixPRO Gastro heated blender is a good idea, but as a baker, you're likely wondering what exactly you can create with such a product. Read on to learn some recipes that a thermal mixer allows you to create so you can get to experimenting effectively in the kitchen!

Kneading Dough
Heated mixers are great for kneading the dough for any kind of bread you may want to serve in your commercial kitchen. They keep it warm and pliable as they mix the ingredients, ensuring that it's easy to knead rather than becoming stiff and difficult to work with. By the time you remove your kneaded dough from the blender, it will be easy enough to manipulate that you can make your bread into any shape you wish.
You can make delicious loaves of bread and sell them by the loaf, but you can also get creative with bread shapes. Heart-shaped buns or star-shaped sandwiches are an awesome way to make your bakery stand out.
Sandwiches can be made and served fresh in-store, too. Try making ham and mango chutney sandwiches for the perfect savoury-sweet combination to go with afternoon tea. Homemade pesto with chicken or mozzarella is also an excellent teatime sandwich.
Delicious Jams
If you decide t o make sandwiches in-store, you're going to need jams, jellies, and chutneys to go on them. What better way to get creative in the kitchen and serve unique dishes than to create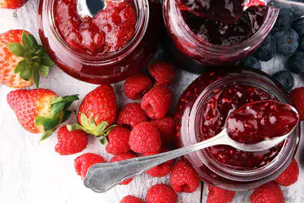 your own spreads for your sandwiches?
You can use a thermal mixer to blend the many ingredients in a fresh fruit jam. Try to create these spreads from various ingredients, including strawberries, blackberries, mangoes, and black currant. Get creative with the combinations of fruits that you use! Many unexpected combos go well together, such as blackcurrant and strawberry. This will give you a wide variety of flavours to serve to those who come into your tea shop or bakery!
Clotted Cream
The jams you make will also be perfect for serving with homemade scones, and what else goes with scones? Clotted cream, of course!
Heated blenders are perfect for preparing your clotted cream. In order for clotting to happen, you'll need to apply heat to the cream. This may be necessary for longer periods of time if you want to create a denser texture that goes well with your jam and a fluffy scone. Ensure that you read up and experiment with different levels of heat and bake times so that your clotted cream is made to perfection.


Get a Thermal Mixer Today
While there are a lot of ways to get inspired and creative while baking, a thermal mixer is one of the best. It's a tool that performs many functions and effectively warms up your food for maximum freshness.
Now that you know all the reasons why you need a heated blender for improved creativity in the kitchen, it's time to get started. Click here to buy a HotmixPRO Gastro heated blender at an affordable price. We guarantee that you'll be satisfied, creating delicious dishes in no time to make both your customers and yourself happy.
Bon Appetit!
Download Our Free Guide to Thermal Mixing