Triangle Tweezers - Straight 20cm
Don't have an account?
Creating an account has many benefits: check out faster, keep more than one address, track orders and more.
Triangle Tweezers - Straight 20cm
Made to quickly and precisely turn and manage vegetables, prawns and smaller pieces of meat on the grill and in the pan. Despite its solid execution the tweezers have little pressure resistance and are very comfortable to work with. They can also be used for serving and plating. Chef's tip: Use a pair of tweezers to roll spaghetti when plating. They will come out as a perfect nest. Stainless steel. Dishwasher-safe
The triangle Tweezer Chef Tong range can be used for both cooking or placing delicate ingredients on the plate. The high quality stainless steel tool does it all.
Specifications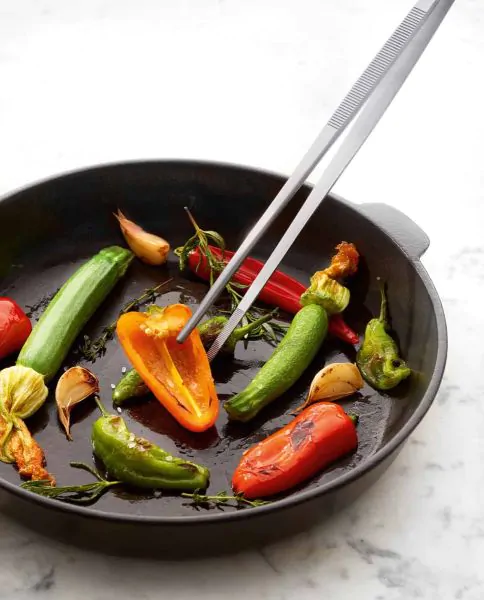 Brand Name

Triangle

Product Group

Tongs

Length (mm)

200