Bonzer Can Openers Made in the UK

For over the last 80 years Bonzer bench-top or counter mounted Can Openers have been made in the UK, and that is still the case today. Producing five models each with two shaft lengths to meet customers needs, Bonzer (although an Australian slang term for 'great') is a very British brand. For this post we thought we'd show you inside our factory based in East Sussex to show you our facility and to meet the people who make the renowned Bonzer Can Opener that is still loved as much today as it has been over its long history.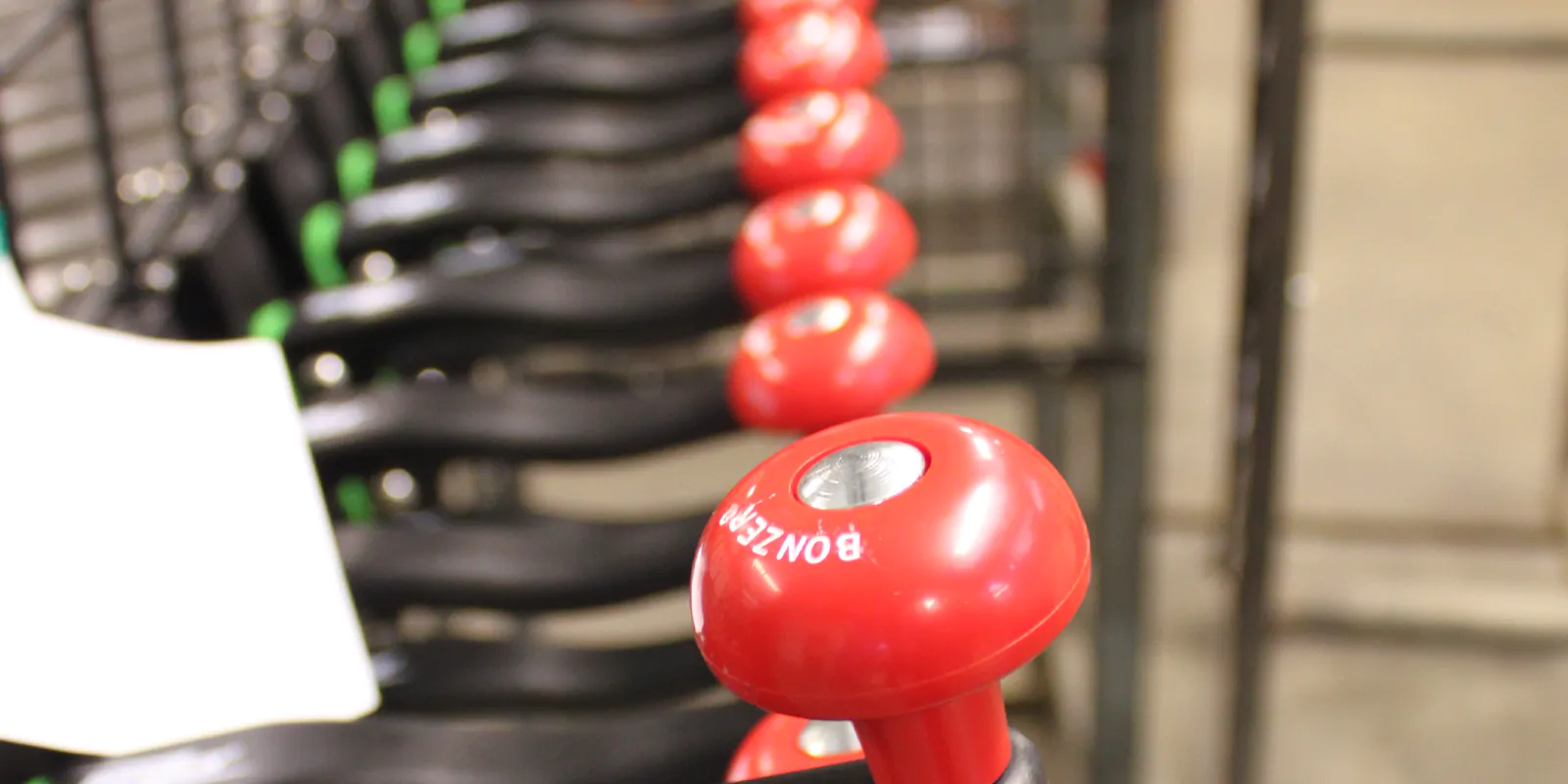 Headed up by Cell Leader Elliot (unfortunately Elliot passed away after this was published) who has worked in the can opener section for 25 years. Can opener production goes through several stages and internal processes before the finished product is quality checked ahead of being stored in our warehouse.
Starting with painting the head and trigger (blade carrier), handle assembly, push on of stainless-steel tube, fitting up, etching serial number for tracability and packing. Final quality and performance functional checks are done using catering sized cans full of product so as to test in a real life situation.
Made for stock and to order. Typically, we manufacture for stock so as each new order comes in, we can dispatch quickly to our dealer customers or direct to their customer. However, for larger orders, typically export markets we either pull from stock or we allocate production time dedicated to that customer therefore not depleting general stock.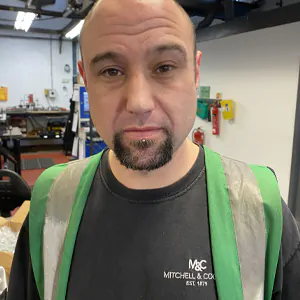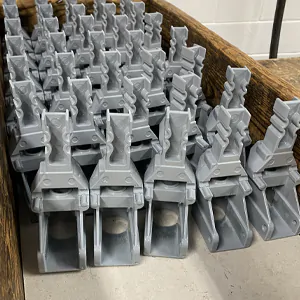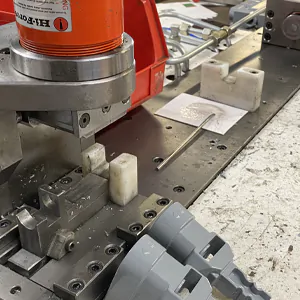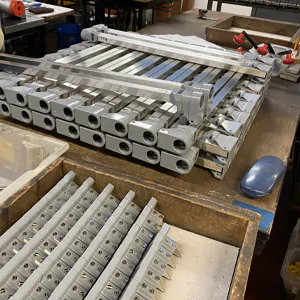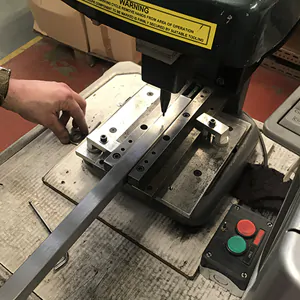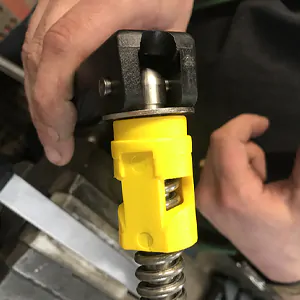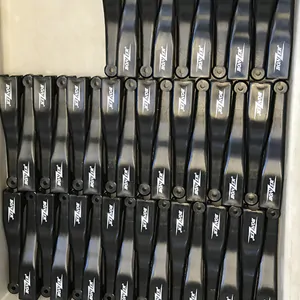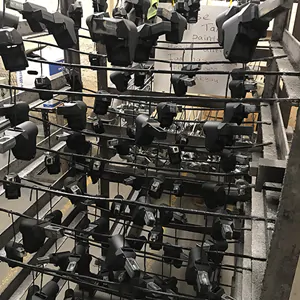 Quality Assurance
95% of the parts that go into making a Bonzer are UK produced from a longstanding supply chain of likeminded companies. These partners are regularly visited and audited to ensure we get the quality and consistency the brand is known for. All products that are manufactured/assembled by Mitchell and Cooper follow a rigorous control plan as part of the ISO procedure stated in our Quality Control Manual. All of this is in place to ensure you the customer has peace of mind that you are buying a quality British product built to last. If you have any questions or just want to know where to buy your next Bonzer from get in contact with us and we'd be more than happy to help. Contact

Built to last
Designed to last, we often hear from end customers who say to us they have had their can opener for a while and need a new blade and drive wheel (important to change on a regular basis for performance – read How to maintain your Bonzer Can Opener), we ask them h ow long they have had it and they say something like 23 years! By changing these relatively low-cost parts their can opener is back up and running as if it was straight out of the box. For an extreme example of this read BONZER CAN OPENER DEFEATED 70 ANTARCTIC WINTERS