Create More Than Just Soups with HotmixPRO Gastro

Do you think that thermal mixers such as HotmixPRO are just for whipping up soups? Think again! With many exclusive features, HotmixPRO machines are one of today's most technologically advanced solutions to make the lives of kitchen professionals much easier. If you're in need of a kitchen appliance that remembers your recipes and is able to reproduce them without your intervention, then the HotmixPRO might just be for you. Before we get into the nitty gritty, here's our top 5 ways that you can use these nifty machines:
1. Sauces
Whether it's aioli, homema de ketchup or an indulgent truffle mayonnaise, the flavour combinations to create some sumptuous sauces are endless. Simply place your ingredients in the HotmixPRO bowl along with blades and a mixing paddle and blitz for one minute to achieve smooth, creamy sauces.
2. Dough
Preparing pizza dough for hours on end is a thing of the past thanks to the convenience and speed of HotmixPRO! Place flour, salt, yeast and olive oil into the bowl and blend for 10 seconds to create homemade pizza dough in a matter of seconds. Super-speedy, easy and delicious!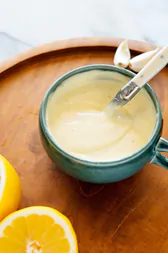 3. Jams & Marmalades
That's right, you can create your favourite toast-toppers at the touch of a button instead of having multiple saucepans bubbling away over the stove. Simply allow a combination of fruit and sugar to simmer away for 40 minutes at 100°C to achieve sweet, fruity perfection.

4. Cold Drinks
Think you need a separate machine to create cold drinks? Absolutely not! You can create decadent milkshakes, iced coffees and even cocktails thanks to HotmixPro's ability to cool down to an icy -24°C! Iced latte, anyone?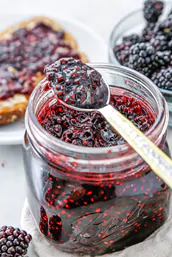 5. Cakes
Last but by no means least – CAKE! Chocolate, Vanilla, Carrot, you name it, you can whip it up in a HotmixPRO. Simply blend all of your ingredients together in under a minute to create the batter and let the oven do the rest of the work. It couldn't be easier!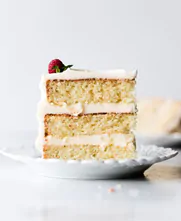 HotmixPRO Gastro

Temperature range from 25°C up to 190°C (374°F), with degree-by-degree temperature control
Always perfect results, no matter the initial quantities and temperatures of the ingredients, thanks to the special WT function (Wait Temperature) which allows the user to start the timer only when the selected temperature is reached
From 0 to 12.500 rpm, with 26 different speeds in between, thanks to powerful professional motors, rated 1.500W
Capability to save your own recipes, and send them via e-mail. More than 200 pre-stored recipes on the SD card
Set different subsequent steps of a recipe without the user intervention
Continuous operation for up to 4 hours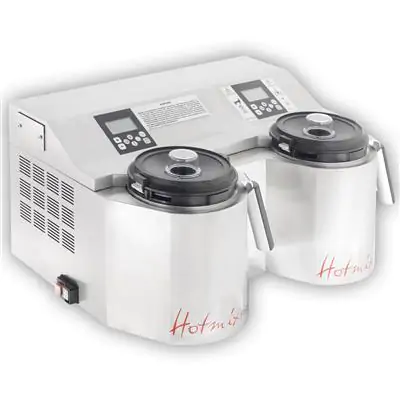 HotmixPRO Combi
HotmixPRO Combi is able to cook and chill in two separated and independent bowls
Equipped with 2 motors of 1500W power each, it's able to spin the blades to a maximum of 12,500 rpm on the hot side and 8,000 rpm cold side - it works at a slower pace to better stand the toughness of some cold preparations!
The very high speeds will allow you to shorten the processing time and to reach a perfect refining level of the to satisfy every specific need
Its high temperatures allow caramelization of sugars. Since it can also cool down, it can temper chocolate and pasteurise too!