Setting up a bar: Checklist and guide

No matter whether you're a dab hand at running a bar or taking your first steps towards making a lifelong dream a reality, setting up a bar can be a lot of hard work. But with enough research, the right equipment, and a solid plan for the future, you can confidently open a successful bar or pub.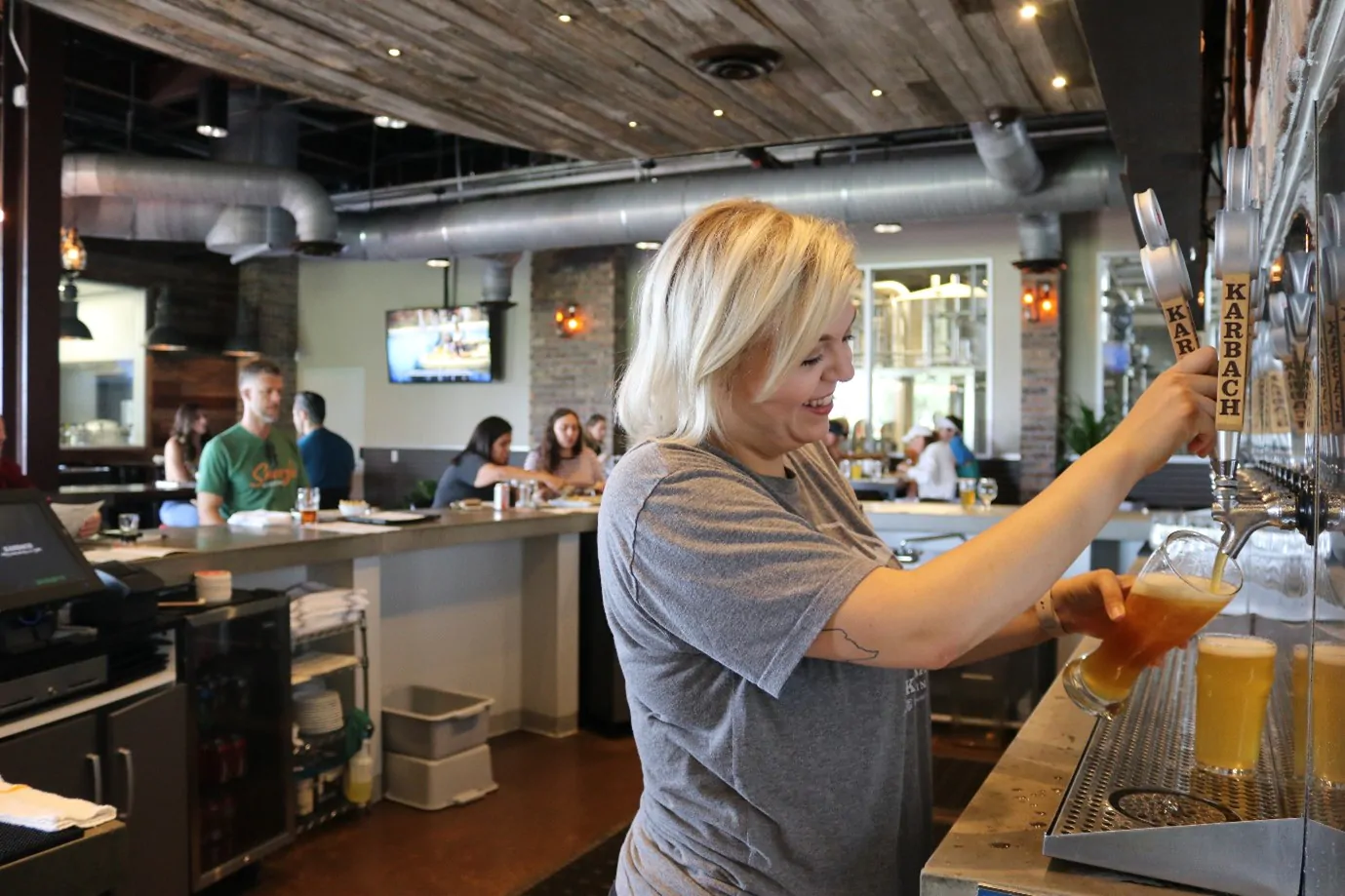 No matter whether you're a dab hand at running a bar or taking your first steps towards making a lifelong dream a reality, setting up a bar can be a lot of hard work. But with enough research, the right equipment, and a solid plan for the future, you can confidently open a successful bar or pub.
If you're wondering where to start when you decide to open a bar, we've put together this detailed checklist and guide to help steer you through the process — from market and competitor research, right through to opening night. We'll cover: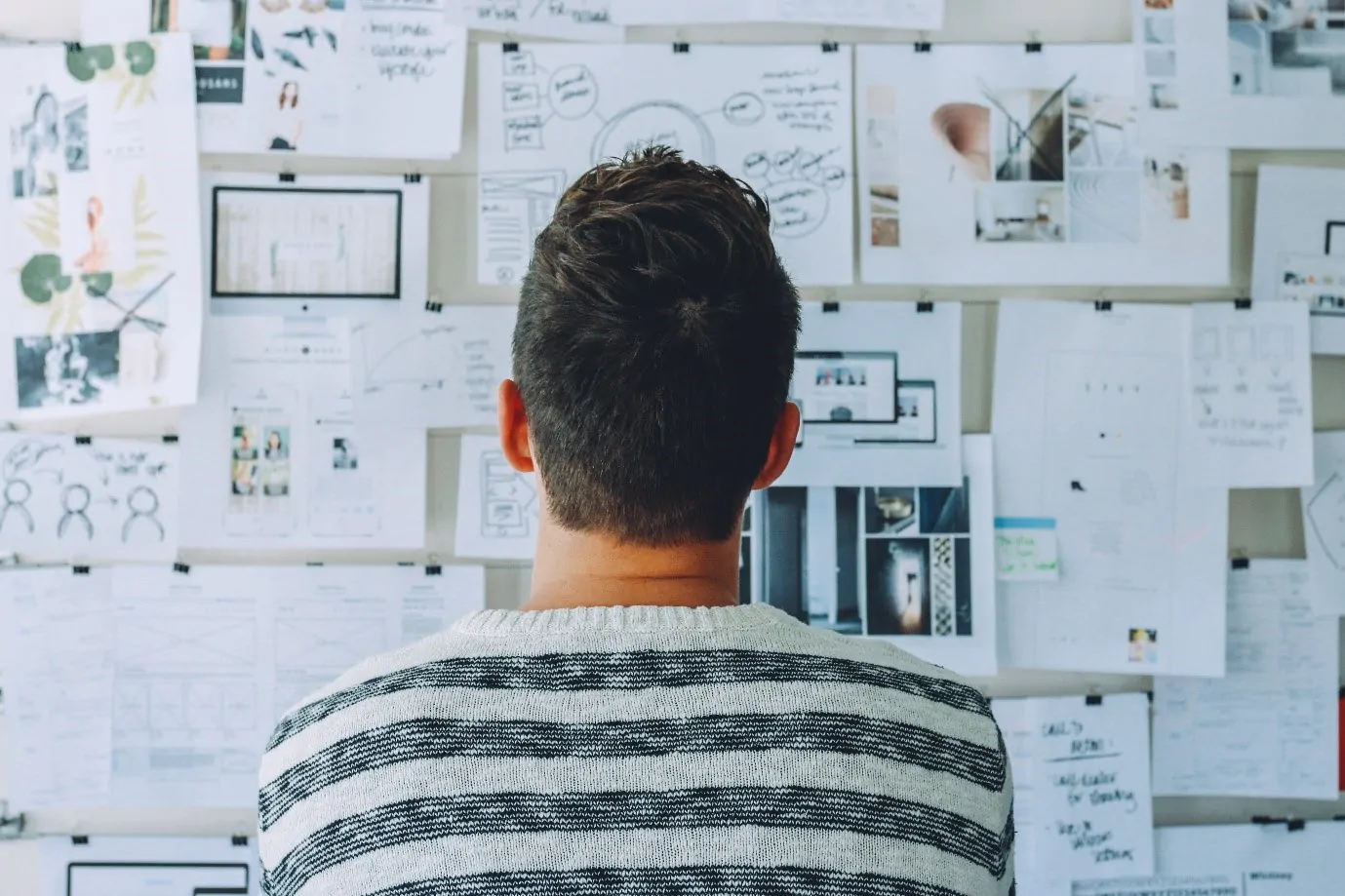 First things first, you should ensure you have experience managing a bar or at least working in one before you consider how to open a bar. If you're returning to the bar scene or would like to top up your experience before you begin, try asking friends in the industry if you can do some trial shifts or shadow their management and make as many notes as you can — there's nothing like first-hand experience when it comes to running a business! Once you're ready to start building your own bar, the next step is to thoroughly research the market.
Conduct market research to create a concept for your own bar
Whether you have a good idea of the kind of bar you want to run, some vague ideas, or no ideas at all, market research is an unskippable step in the process. By looking at what's currently on the market, you can start to get a picture of what your own bar could look like and, most crucially, come up with ideas for making your dream bar profitable.
Consider things like location and the style of bar you want to open. For example, think about what the difference is between a bar and a pub, and which your establishment will resemble more. Should you offer food to entice more customers through your door, or will you save on overheads and simply serve drinks? Regarding customers, will you be providing a luxury or more affordable experience for people in the area? Your bar can't be everything to everyone, so the narrower you can make your focus, the better.
This initial market research is also a great opportunity to spot trends that you can utilise in your own bar to give you a competitive edge upon opening. For example, you could look into what a speakeasy bar, tiki bar, sports bar, or micro pub is; research the rise in popularity of dessert houses to offer a sweet menu alongside your drinks; or consider implementing a takeout coffee service during the day.
Conduct competitor research once you've found your niche
Once you've established where in the market your bar will be, you'll need to perform competitor research in order to figure out how similar establishments are making their profit. Look at bars in your local area who will be your direct competitors, as well as bars in other towns and cities with similar concepts to yours.
When conducting this research, look out for marketing tips, pricing structures, promotions, and any other elements you can use to your advantage. You can also take the opportunity to learn from your competitor's mistakes and look into what hasn't worked for them in the past. Another crucial approach is to find out what they're not doing — in other words, identifying a gap in the market — and making it your USP.
How much does it cost to start a bar?
To open a bar, you will need at least £20,000 depending on the size of your business— however, this number will increase after opening. This is because you'll need to pay your operating costs and overheads, which will likely include:
Rent and utilities
Stock and inventory
Staff wages
POS and employee management systems
Marketing
You may not be able to get exact figures until you have found your bar's physical location, since the location of your bar will likely impact how much your bar will cost to run. This will be based on factors like the average rent, supplier costs, licence fees, and so on in your local area. Your licence fee will also vary depending on whether you serve alcohol (likely), if you serve hot food and drink after a certain time, whether you play loud music, if you'll have an outside drinking area or beer garden, and what kind of events you will put on (if any). However, with some thorough research you should be able to work out how much you need to set up and run your bar, so be sure to take your time with this step.
To open a bar with no money, the most common routes are investors or business loans, both of which you'll need a competent business plan for. As a brand-new bar, a start-up loan will likely be the best fit for you.
Come up with a business plan
With some accurate projections and figures under your belt, it's time to collate everything into an official business plan. This should include all your research into your market and competitors, your set-up costs, potential sources for investment, and revenue projections. Remember that you'll need to figure out how you'll fund your bar long-term, not just for the opening.
There are plenty of resources online that can help you come up with a solid business plan. Try to find a sample document or template that's specifically for setting up new bars, as this will help you include the most relevant information. However, any business plan template can be customised to suit your business. It's also likely that the bank you hold your business account with will have some starter packs, templates, or even business planning services for you to make use of too, so be sure to enquire with them and find out what kind of free support they can offer.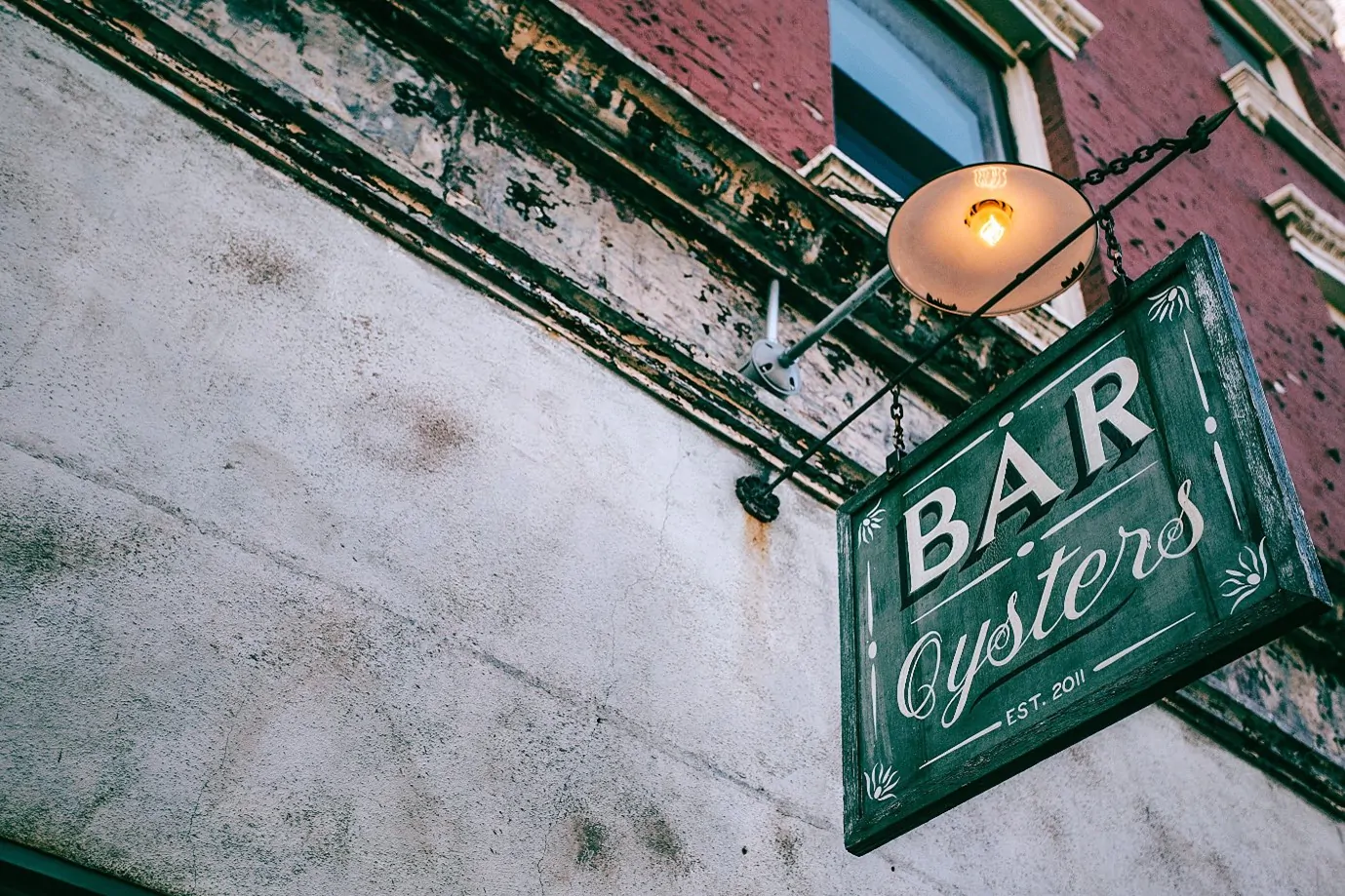 With a firm plan in place, you can comfortably set out to find the perfect location for your bar. You may even wish to do this step first if you have a good idea about where you'll source investment from. Your options will be to either rent a building or buy a bar outright or via a mortgage. You may also choose to take over an existing bar (which is often easier), or turn a property such as a restaurant or a shop into one — but remember, you'll have to get planning permission for change of use to do this.
Even if you have an airtight business plan, the success of your bar could very well be down to its location, so it's worth taking the time to search for the perfect property. When you're looking at locations, think about how much foot traffic you are aiming for, what kind of people are in the area, and the average time people will spend at your bar. These can all help you work out how big a bar you will need to buy or rent, as well as the best neighbourhood to set up in.
What licences do you need to open a bar?
Once you've secured your dream bar, you'll need to contact your local council to register your business, acquire a licence to sell alcohol, and pay any appropriate fees — you can find out more and apply for an alcohol licence on the government's website. Depending on your business plan, you may also need to think about food-handling licences, music licences, health and safety certificates, and building permits (if you plan to make renovations).
How to build a bar
The next step is to build your bar and complete any renovations. When looking for a construction company to help make your vision a reality, try to choose a company that specialises or has experience in bar and pub refurbishments, as they'll be able to give you the best advice when creating your concept. When putting your bar together, remember to include enough seating to allow as many persons into your bar as your permit allows, while still considering comfort — your customers won't appreciate being squeezed into a bar with no personal space!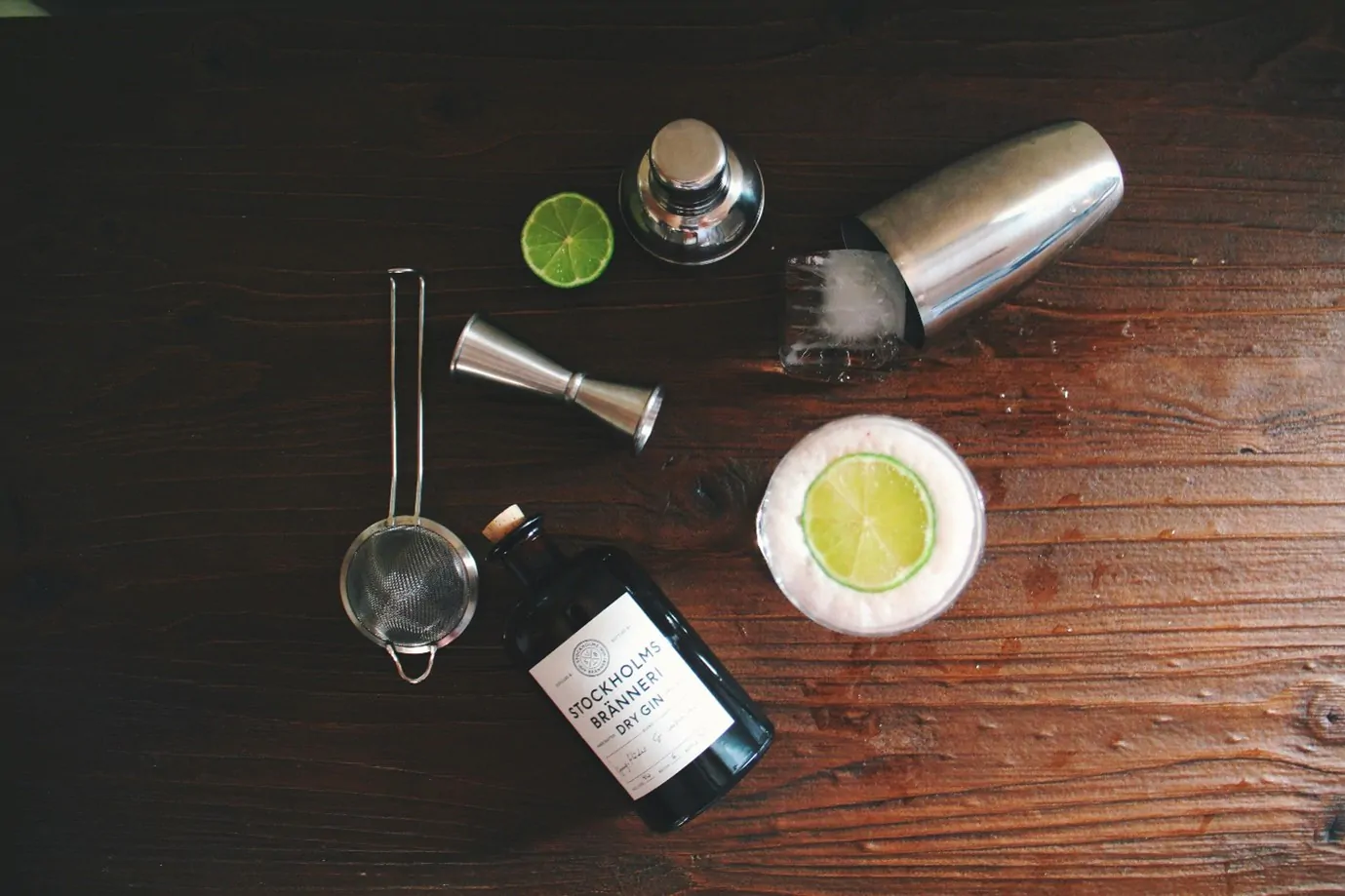 As a new bar, first impressions are key to establishing your reputation. That's just one of the many reasons why you should opt for efficiency and durability when choosing your equipment over the cheapest options. Budget bar appliances and equipment may cost less up front, but they will likely need more maintenance in the long term, adding to your costs, and the downtime they cause may contribute to your losses too. Staff satisfaction and subsequent productivity can also be improved by purchasing high-quality equipment for your bar — as you may already know, using old, inefficient tools and appliances can be a very frustrating experience!
At Mitchell & Cooper, we provide bar tools and equipment from top industry names including Bonzer. This bar and pub brand is used every day by bartenders worldwide and up and down the country, due to their reliability, practicality, and careful approach to design. You can browse Bonzer bar essentials and Bonzer cocktail equipment here.
Appliances
There are a variety of essential appliances that every bar should have before opening day, plus some optional extras that can either help save time or add some extra excitement to your drinks' menu. Essential appliances include white goods such as fridges, freezers, and the all-important dishwasher — look for models with a high efficiency rating to keep your energy bills low (and do your bit for the planet too).
One essential countertop appliance is the blender, which is perfect for creating blended cocktails or simply crushing ice. You will likely need scales to weigh dry ingredients, and professional chef knives, though you may also want to consider a food processor that can cut or slice fresh fruit and veg quickly and consistently. We'd also recommend a coffee machine to allow you to serve a range of hot beverages throughout the day, or to add a shot of fresh espresso to coffee-based cocktails.
Another optional appliance is the food dehydrator. This gadget can be used to dehydrate a wide range of foodstuffs, including cocktail garnishes and other ingredients, keeping them fresher for longer without the need for refrigeration. This can be a handy appliance if you're anticipating being low on fridge space, but it's also ideal for botany or nature-themed bars.
If you plan to run a kitchen alongside your bar and serve hot or cold food to your customers, be sure to check out the useful advice in our blog. Our articles cover everything from choosing the right frying pan to an ice cream machine buying guide, plus some recipe ideas from top chefs for you to consider adding to your menu.
Glassware
It's important to have enough glassware (and, if you will be serving food, crockery and cutlery) to cater to all your customers throughout the day. This can help keep the time spent washing your various tableware low and decrease waiting times that can incur if you happen to run out. As a general rule, aim for four glasses per anticipated customer — you can use average footfall predictions from your business plan to work this out.
The quality of glass you should choose depends on the kind of bar you will be running — is durability the priority, or a high-quality look and feel? In either case, your chosen glasses should be kept clean and sparkling, as these will show off your drinks better.
Below are some of the different categories of glassware you should keep in stock in your bar — not only are these glasses designed to enhance the flavour and experience of different types of alcohol, but they can be used to serve cocktails and mocktails too. Depending on your drinks' menu, you may also need teacups or coffee mugs.
Tumblers, highball glasses, or Collins glasses (often used interchangeably)
Pint glasses and half-pint glasses
Shot Glasses
Red wine glasses, white wine glasses, and champagne flutes or coupes
Port and sherry glasses (often used interchangeably)
Martini glasses
Pina colada glasses (also known as hurricane glasses)
Whiskey tumblers (often more generally referred to as lowball or rocks glasses)
Brandy or cognac glasses (also known as snifters)
Gin goblets (often used interchangeably with wine glasses or brandy glasses. Gin and tonic can also be served in a tumbler, highball, or Collins glass.)
Barware
It's now time to think carefully about the particular bar tools and accessories you need to purchase so that your staff have everything they need to keep the bar running on site. These bar essentials include items such as bottle openers, citrus presses, ice tools (including scoops and tongs), and bar chopping boards for preparing ingredients like lemons and limes. Order enough of these products to ensure there are enough to go around each of your staff — equipment shortages can leader to longer wait times and disappointed customers. Plus, depending on the item, it could be unhygienic to keep reusing it without washing between uses.
As a bar, you must accurately measure all intoxicating liquor (that's everything from beer to wine and spirits) according to the Weights & Measures Act. Ensuring you have enough spirit measures for each of your staff to use, including jiggers and pourers, is therefore essential.
You will also need a selection of wine accessories, including cork screws, ice buckets, and stoppers and savers. Take what type of bar you are running into account — for example, if you're intending to open a wine bar, you'll need plenty of these to go around. However, if you are a bar and nightclub, then you will only need to keep a few on hand as you will likely sell more bottled beers and spirits.
Cocktail bar essentials
Without the right cocktail tools and accessories, you may struggle to serve the drinks you want to offer at your bar correctly. From measuring the correct quantities of ingredients to adding the finishing touches that add quality and value to your cocktails, these accessories are essential for allowing your staff do their best work behind the bar.
Your cocktail essentials should include but are not limited to: cocktail shakers, strainers, spoons, and muddlers. At Mitchell & Cooper we can provide these to you in complete cocktail making kits, which contain everything you need to serve a basic cocktail menu right up to a more luxurious offering. You can find out more about the different kinds of cocktail tools and what they do in our guide.
You should also consider high quality, reliable aprons and rolls for your bar staff to protect their clothing and cocktail equipment — in addition to being practical, a uniform and high-quality equipment like this will really make your employees look the part and increase consumer trust in your business. Our what to wear at work guide is ideal for bar managers choosing their uniforms.